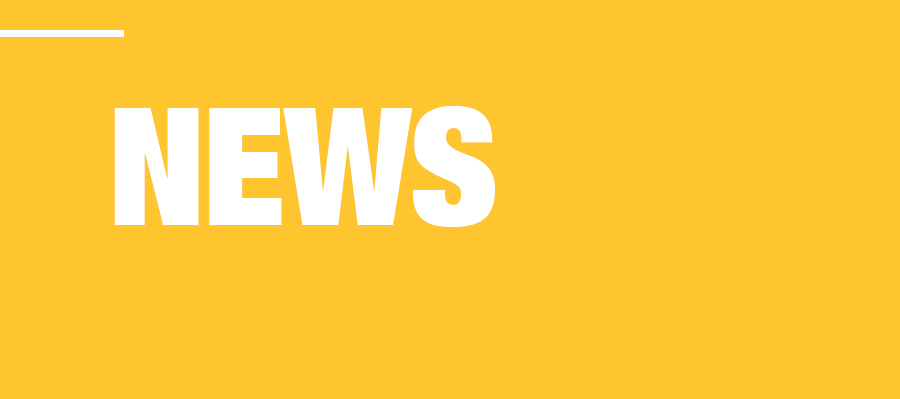 LIVING THE MURRAY & ROBERTS POWER & ENERGY VALUES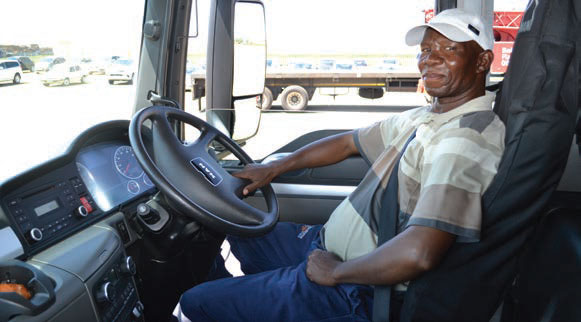 Jeremia Makanya is a truck driver for Murray & Roberts Power & Energy Secunda Oil & Gas and has worked at the project for three years. His commitment to the Group values was noticed by Steve Harrison, CEO of the Murray & Roberts Power & Water platform. "Jeremia lives the values of accountability, care, respect and commitment which is evident in the way he conducts his duties and maintains his equipment," says Steve.
"I am an old driver and was taught to look after my things, so I try to do this with my equipment. I am also very thankful for my work and am proud of my job," continues Jeremia.
Jeremia transports steel pipes that are fabricated at the workshop as well as equipment containers to the site for installation, and has been driving trucks for over 30 years. He has also done long distance haulage over a number of routes before he joined the Murray & Roberts Group. The biggest rig Jeremia has driven was a 30 tonne interlink truck!
Jeremia is the first nomination for the platform's Living our Values award.
"I am proud to have a colleague like Jeremia and congratulate him on his nomination," concludes Steve.
WALKING THE TALK ON SAFETY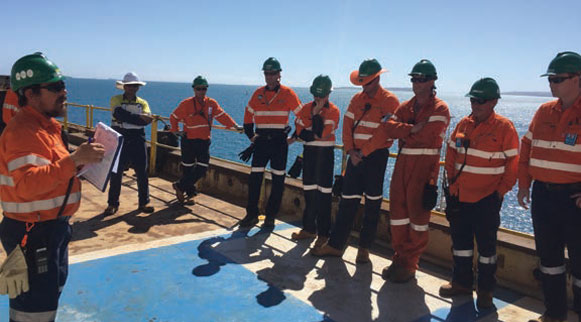 During January 2017, BAM Clough's project team on Woodside's Karratha Gas Plant Life Extension Project demobilised from site without a single injury. This was the first time in Clough's history that such an achievement was made.
BAM Clough also received a Contractor of the Month Award in August and September 2016 in addition to letters of acknowledgement from Woodside, commending the safety culture on the project.
BAM Clough's Pursuit of Excellence and commitment to its core values made this achievement possible. The project was challenging as marine refurbishment involves high-risk tasks such as heavy lifts over water, diving, marine operations, anchor handling, working at height, rope access and scaffolding.
Each of the tasks presents risks and Project Manager, Luke Munro, and construction superintendent, Joe Solomon, set high safety targets for their teams from the outset and actively encouraged participation in the HSE programmes.
Says Luke, "Safety is critical for BAM Clough and our clients, and this achievement further strengthens our relationship with Woodside."
"Our industry-leading safety performance and commitment to Zero Harm is part of the Clough Difference," concludes Joe.
The team completed 82 470 man-hours over 29 weeks on site.
"Our industry-leading safety performance and commitment to Zero Harm is part of the Clough Difference."
Joe Solomon , Construction Superintendent