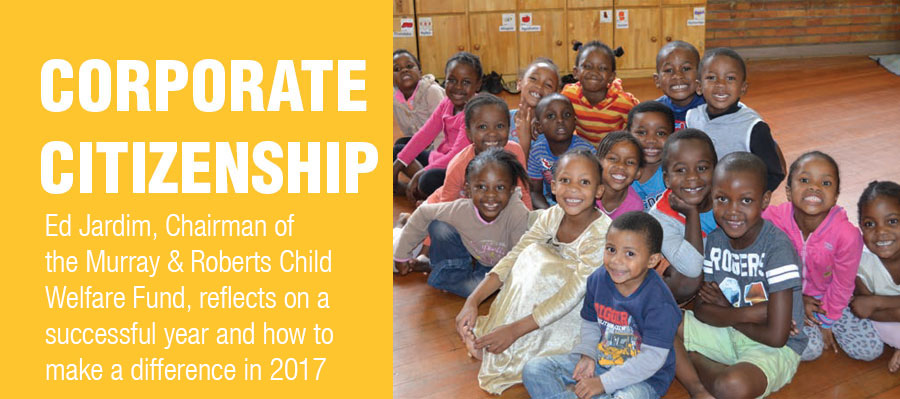 CHILD WELFARE FUND GEARS UP FOR AN IMPACTFUL 2017

I'd like to take a page from our Group Chief Executive's article up front in the magazine and look back at the successes of the first half of the 2017 financial year (June to December 2016).

The Murray & Roberts Child Welfare Fund (MRCWF) makes an enormous difference. In the first six months of the new financial year, the fund donated just under R300 000 to organisations supporting vulnerable and orphaned children. This would not have been possible without the generosity of our employees, business partners and clients – and we thank you for your continued support!
I'd like to name our beneficiaries below:
• Bhabhisana Baby Project – Therapeutic Intervention & Training Project
• DOCKDA Rural Development Agency – Keep Girls in School Programme
• Elkana Childcare – Nutrition & Linen Project
• Uhambo Foundation – Mobility Devices
• Spitskop Special Needs School – Vegetable Tunnel Project
• Guild Cottage – Therapy Programme
• Kids Haven – School Uniform Project
• Look Forward Creativity Centre – Nutrition Project

MATCHING OF FUNDS FROM MURRAY & ROBERTS' LETSEMA SIZWE
As you may know, the MRCWF is almost solely dependent on small monthly and once-off donations from our employees. The funds raised from employee donations are complemented with funds raised at our annual golf day in May each year. Each Rand we raise from employees and the golf day is matched by Murray & Roberts via the broad-based community trust, Letsema Sizwe. A big 'thank you' to Murray & Roberts for their support of the fund!
MRCWF COMMITTEE ANNUAL SITE VISITS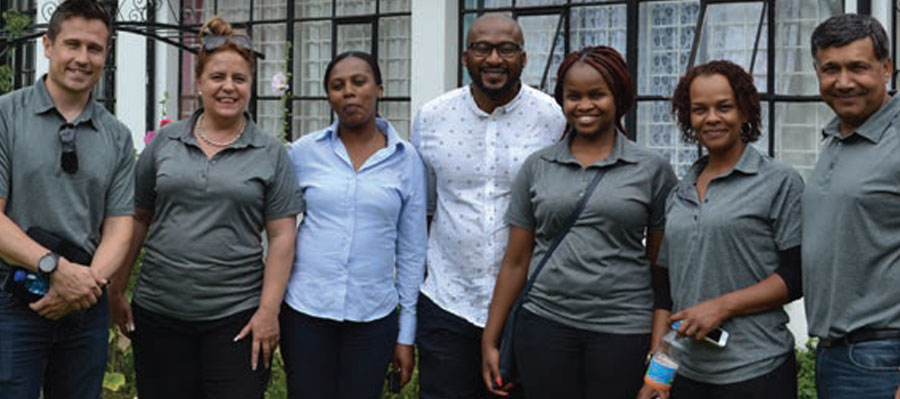 The MRCWF Committee undertakes annual site visits to organisations that have received donations throughout the year. Through these site visits the committee demonstrates care and accountability, while simultaneously positioning Murray & Roberts as a responsible, engaged corporate citizen.

Spending time with beneficiary organisations provides first-hand insight into the lives of vulnerable children in South Africa. The visits enable committee members to meet and interact with children, learn about the impact of poverty and abuse and to develop a deeper appreciation for the valuable contribution that you make through the MRCWF. Representatives from beneficiary organisations welcome these visits and commend Murray & Roberts for the 'personalised' approach to our partnerships.

As custodians of the funds raised from our employees, business partners and clients, the committee is responsible for ensuring that funds are allocated and utilised appropriately. The site visits provide the opportunity to monitor programme implementation, ensure that funds have been allocated accordingly and promotes effective and
transparent reporting to our donors.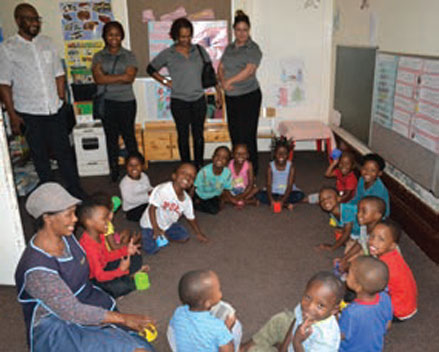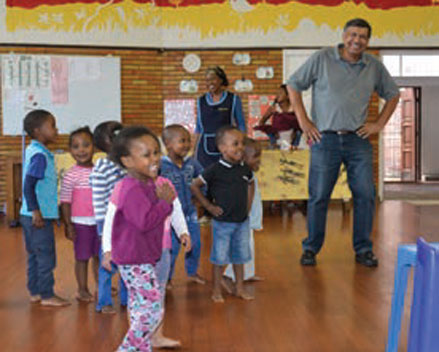 HOW CAN YOU MAKE A DIFFERENCE?
MRCWF Golf Day – Glendower Golf Club – Friday, 19 May 2017 We have booked the date for the 2017
Golf Day – we will host our players on Friday, 19 May at Glendower Country Club – please save the date! If you are interested in playing, please send an email to ed.jardim@murrob.com to receive the details. The booking form and information pack will be sent out to all past players and sponsors in due course.
Not yet a donor?
If you are interested in getting involved and making a difference please email Makgobadi Dikotla on
makgobadi.dikotla@murrob.com
and we will send you a pledge form. We distribute a brief newsflash to each one of our donors providing accountability for how your donations are making a difference.
If the first six months was anything to go by, then I know we will be making an even bigger impact this year – TOGETHER!