BUSINESS PLATFORMS - POWER & WATER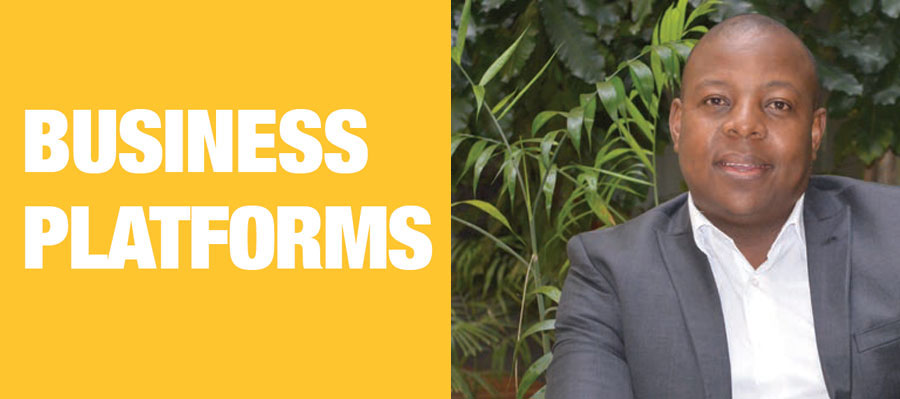 MORUPULE A POWER STATION PROJECT UPDATE
Robust Magazine gets an update from Udo Strahlendorf, Project Manager to Murray & Roberts Power & Energy on the Morupule A Power Station project.

CAN YOU TELL US ABOUT THE WORK MURRAY & ROBERTS POWER & ENERGY IS DOING ON SITE?
The project entails the replacement and refurbishment of the aged equipment as necessary to restore the power station to its design capacity of 132MW gross outputs.
Morupule A Power Station is a coal-fired power station near Palapye, Botswana, situated about halfway between Francistown and Gaborone. It uses coal from the adjacent Morupule Colliery. The power station, owned by the Botswana Power Corporation (BPC), comprises four 33MW air-cooled units. It was constructed in 1982 and was commissioned in two stages with the final generator being commissioned in March 1989. It was designed for a 40-year life span.

It was shut down in 2013 in anticipation of the commissioning of the adjacent new Morupule B which was to have an installed capacity of 600MW (4 x 150MW).

As a result of non-performance of the Morupule B Power Station, BPC appointed Doosan Heavy Industries & Construction (DHIC) to return the station to service. Murray & Roberts Power & Energy has been contracted to carry out the majority of the mechanical works of the refurbishment.

Following completion of the project, it is anticipated that additional output will be achieved with state-of-the-art turbine generators and better emissions, as a consequence of upgrades to back end equipment including the addition of new flue gas filters and desulphurisation equipment.

HOW MANY PEOPLE ARE EMPLOYED ON THE PROJECT?
We have 388 employees on site, including 96 subcontractors.

DO YOU HAVE ANY ACHIEVEMENTS FROM THE PROJECT YOU'D LIKE TO SHARE?
From a safety perspective, we have had 483 797 fatality/disabling injury free man-hours to date. I am particularly proud of the number of local artisans and foremen who have proven their abilities and have been promoted to more senior positions on site. We have also engaged suitably qualified and experienced local companies to work on the specialised mechanical packages.

WHAT ARE SOME OF THE KEY FOCUS AREAS FOR THE PROJECT OVER THE COMING MONTHS?
We are focused on meeting our project milestones and maintaining production efficiencies during the latter phases of the project. As part of our commitment to sustainable project solutions, we continue to provide knowledge and experience to the local community and workforce.

WHAT ARE SOME OF THE CHALLENGES YOU FACE ON THE PROJECT?
The diversity of languages and cultures on site can present a challenge in effective communication and finding suitably skilled and experienced artisans is something most projects have to deal with.

WHAT MEMORABLE MOMENTS FROM THE PROJECT CAN YOU SHARE?
It was an honour to experience Botswana's 50 years of independence celebration. This was a long-awaited festival for the citizens of Botswana and was marked nationwide. Everyone was dressed in the colours of the Botswana flag and the Botswana Government put a lot of effort into the celebrations.

INTRODUCING VUSI TSALE, BUSINESS DEVELOPMENT MANAGER AT MURRAY & ROBERTS POWER & ENERGY
WHAT CAREER MILESTONES ARE YOU MOST PROUD OF HAVING ACHIEVED?
The most memorable and impactful career milestone was my recent assignment as Head Project Development in Cennergi, a South African IPP jointly owned by Exxaro and Tata Power. After the Department of Energy had awarded preferred status on two wind projects during 2013, with an estimated capex value of R7.5 billion, the team and I had to hit the ground running in order to deliver new technology, on time and to the highest safety standards.

The plants have successfully achieved commercial operation within budget and with no fatalities or recordable incidents and are currently pumping power into the national grid.

WHAT ARE SOME OF THE CHALLENGES YOU FACE IN YOUR CURRENT ROLE?
A listed multinational project group like Murray & Roberts must always demonstrate a solid order book to give comfort to investors and shareholders of its ability to grow and sustain earnings into the future. A large part of this emanates from business development. The markets we operate in are often unpredictable and can experience delays when executing resource plans which inevitably result in delays for companies such as ourselves, in rolling out
projects.

Our strength lies in our ability to adapt and respond to these ever-changing environments across our markets to deliver on our commitments.

WHAT EXCITES YOU ABOUT THE FUTURE IN YOUR INDUSTRY?
The Board of Murray and Roberts has made a strategic decision to focus Murray & Roberts Power & Energy on the African continent. I see Africa as a new frontier of growth, especially in the power and water sectors. We see this as evidenced by:
• Population growth
• Very low electrification rates in the majority of the 54 African
states
• Very low base of installed capacity in major African states like
Nigeria
• Intent from policy makers and heads of state to deliver
sustainable electricity to foster industrialisation in their countries
• Continued large discovery of hydrocarbons in East Africa

WHAT ARE SOME OF YOUR INTERESTS OUTSIDE OF THE OFFICE?
I enjoy cycling, football and listening to music.

WHAT IS THE BEST PIECE OF CAREER ADVICE YOU'VE RECEIVED?
Align your career objectives to your natural passion.

WHAT WOULD PEOPLE BE SURPRISED TO KNOW ABOUT YOU?
I could have been a professional footballer.

WHAT WAS YOUR FIRST JOB?
I studied at the University of Cape Town under the Sasol Group scholarship programme. After university I was employed as Junior Mechanical Engineer in Sasol Chemical Industries at the Sasolburg Polymers Plant.