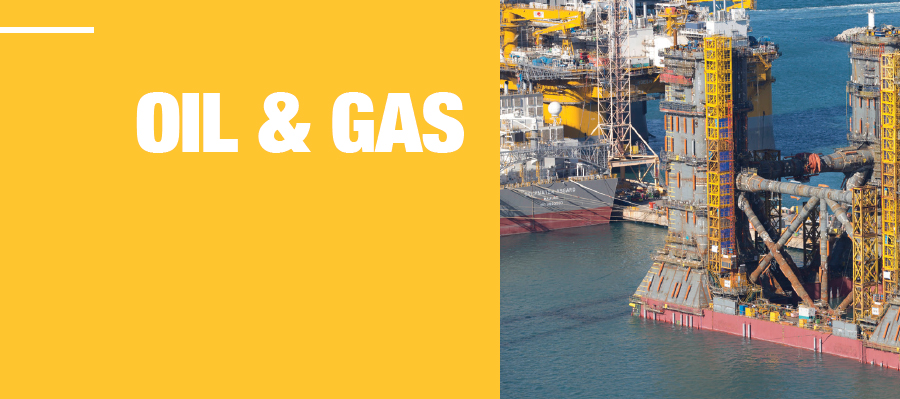 "Building a globally competitive business and expanding our global footprint and services to our oil and gas clients." Kevin Gallagher, Platform Executive
ACQUISITIONS
During 2014, Clough acquired CH – IV, a highly specialised liquefied natural gas (LNG) company based in Hanover, Maryland.

CH – IV is well positioned in the US LNG market and provides LNG engineering and consulting services to LNG asset developers and operators to ensure their assets are designed, constructed and operated safely and in accordance with a projects' technical and commercial specifications.

The acquisition holds strategic importance in enabling Clough's global expansion by providing the company with access to the US market, and an opportunity to enhance its current range of services for LNG engineering, jetties and terminals, commissioning and brownfields scopes of work.

Kevin Gallagher, Oil & Gas Platform Executive says, "The acquisition aligns with Clough's strategy to build a globally competitive business and expand our global footprint and services to our oil and gas clients."

Clough also acquired Booth Welsh, a privately owned engineering services company headquartered in Ayrshire, Scotland. This follows the establishment of Clough's engineering centre in Glasgow earlier in 2014.

Booth Welsh specialises in the provision of electrical, instrumentation and automation design, process consultancy, project management, implementation and commissioning services. The company's controls and asset management capability will enhance Clough's operations and maintenance services while their specialisation in control system design will assist the CloughCoens commissioning business in Korea with design, delivery and commissioning activities.

e2o, one of Australia's leading specialist, multi-discipline commissioning contractors was also acquired by Clough. e2o is well positioned in the LNG sector, and is currently working on commissioning scopes for major LNG projects. Kevin says, "This acquisition will increase Clough's project service capabilities and enhance the company's range of services tooperators in the energy and resources industry."

"Through the acquisition of e2o, Clough provides clients with a seamless transition from construction to operations resulting in a flawless start-up of facilities and increased productivity. It also supports and strengthens Clough's expertise in its Commissioning and Asset Support business and drives our strategy to become the pre-eminent commissioning contractor in Australia," concludes Kevin.
LNG TECHNOLOGY LEADERS TO DELIVER SMALL-SCALE LNG SOLUTIONS
Clough and GE Oil and Gas Australia (GE) have signed a teaming agreement to identify and deliver Small-Scale LNG fuel solutions for clients located in Australasia. The agreement will bring together leaders in LNG technology and EPC capability to develop small LNG network solutions for domestic applications including remote power, industrial use and transportation fuel (road, mine, locomotive
and marine).

The collaboration between GE and Clough will ultimately help build a virtual pipeline network for LNG fueling in the region where physical pipeline infrastructure is scarce, particularly to remote areas for power generation and mining operations. The companies plan to provide an end-to-end LNG fuel solution that will convert natural gas into LNG and deliver it to the final point of use, including all the associated infrastructure, storage and transportation. Providing this fully-integrated solution ensures a reliable LNG fuel supply to replace diesel, allowing clients to focus on their core business.

The solution will enable clients to sustainably reduce energy costs and carbon emissions.

"Replacing diesel with LNG fuel for transport and power will provide sustainable economic and environmental benefits, not only for clients, but for all of Australia. LNG fuel is cost-effective, clean and safe, and makes use of abundant Australian gas resources. Clough and our partner GE aim to become the enabler for clients to convert from imported diesel to domestically supplied gas." Says Kevin.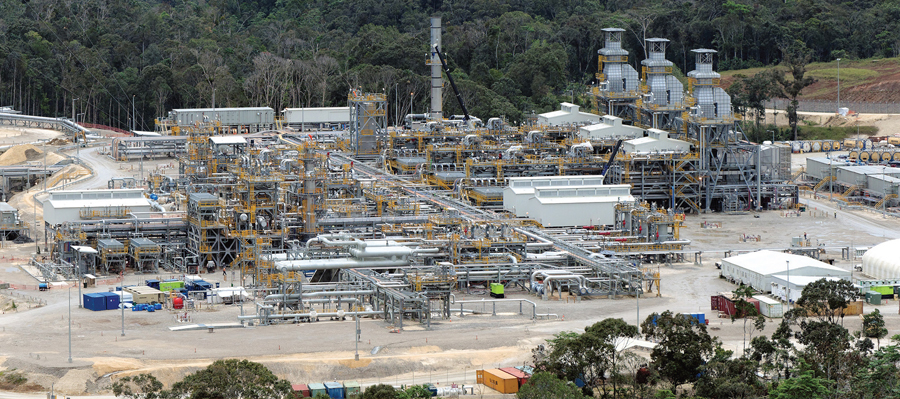 "Clough will develop the leadership, management, technical and communication skills that will see Clough certified project managers recognised as the best in the industry." Kevin Gallagher, Platform Executive
CLOUGH AMEC JV AWARDED AU$70 MILLION ARROW BOWEN GAS PROJECT CONTRACT

The Clough AMEC joint venture has been awarded a AU$70 million front end engineering design (FEED) contract for Arrow Energy's proposed Bowen Gas Project in central Queensland.

The contract involves front end engineering to support the next phase of Arrow's work to develop and commercialise its significant Bowen Basin gas reserves. The FEED scope includes engineering, procurement and contracts award for the early works.

The FEED contract commenced on 6 October 2014 and is expected to continue for up to 12 months. The work will provide employment opportunities for local engineering, technical and professional personnel.

"This important contract will extend our presence across the Queensland Coal Seam Gas (CSG) sector and support the planned growth in our Engineering division, while providing an excellent opportunity to showcase the benefits of value focused Australian engineering," said Kevin. "We will work closely with Arrow Energy and our long term strategic partner AMEC, to establish strong foundations for the successful delivery of the development in the longer term."

Arrow's Bowen Gas Project involves a major, staged expansion of Arrow's existing domestic CSG production in the Bowen Basin, to supply gas to the domestic market and for the production and export of LNG.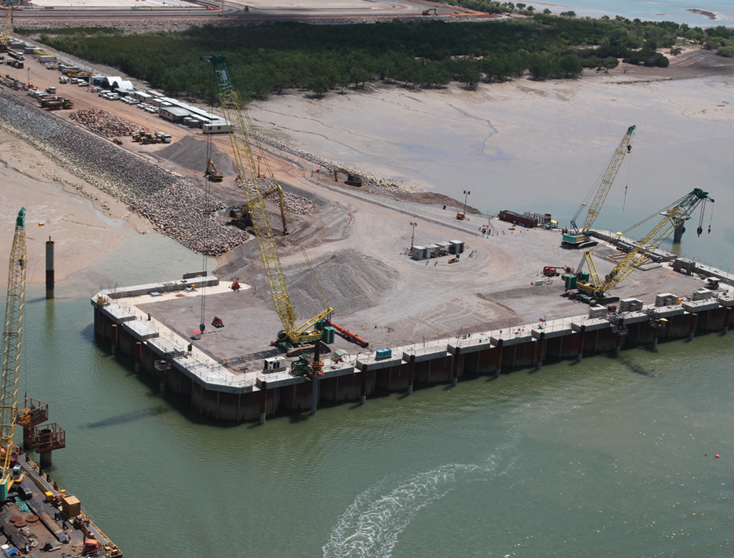 INVESTING IN PROJECT MANAGEMENT CAPABILITY

Clough has launched a new programme to help develop critical project management skills that are core to the success of the business. The Clough Project Management Academy (the Academy) will identify and select future project leaders to undertake an intensive project management programme of development.

Development will consist of e-learning, a 360º feedback tool, workshops and specific on-the-job experiences and will culminate with a residential programme at Stanford University in the USA.

Participants will progress from a Clough Certified Project Practitioner, to Project Manager to the ultimate Clough certification of Project Master. Successful students will also receive the globally recognised Project Management Body of Knowledge accreditation.

"The Australian resources sector has witnessed cost and schedule overruns on the majority of projects executed in recent years," says Kevin.

Lack of project management expertise has been cited as one of the root causes of this industry issue.

"Clough will develop the leadership, management, technical and communication skills that will see Clough certified project managers recognised as the best in the industry."

The first participants will commence training with the Academy in March 2015 with the launch of phase 1, the Clough Certified Practitioner. In addition to the Clough Project Management Academy investment, Clough will continue its support of the 47-year old Clough Scholars programme, which has awarded more than 200 scholarships to the
brightest engineering students in Western Australia.