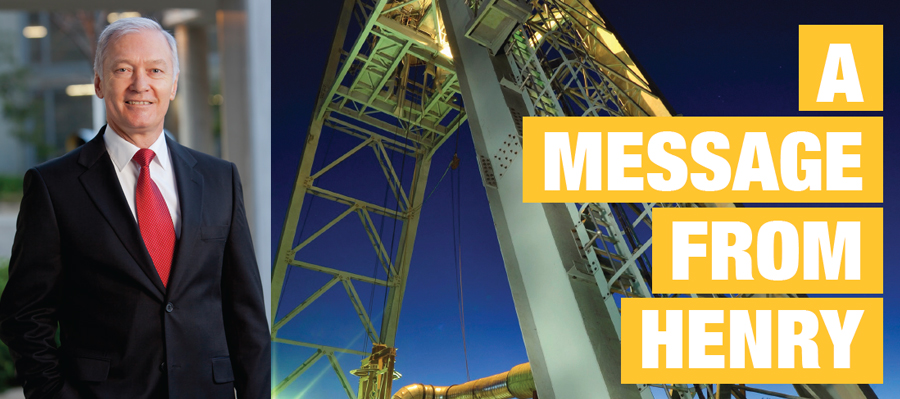 A MESSAGE FROM HENRY
It is my great pleasure to welcome you to the first edition of Robust for 2015.

As you will see over the course of the next few pages, 2014 was quite a year for Murray & Roberts.

We consolidated our strategy to create a sharper, more focused international engineering and construction Group that is now well positioned to take advantage of growth sectors and markets. While we have already seen some real progress as a result of these changes, we will continue to seek opportunities for growth and success, in order to deliver the value our stakeholders expect from us.

We have a fundamental belief that our people are our most important asset and as such, we celebrate their many achievements in this issue. These successes include their unwavering commitment to excellence, to creating and maintaining an environment that is safe for them and their co-workers, to developing their skills and capacity to be the best they can be and to contributing towards alleviating some of the country's most signifi cant social challenges. I wish you pleasant reading and even though the year is well underway, I would like to take the opportunity to wish you all a rewarding, safe and exceptionally happy year.
HENRY LAAS
GROUP CHIEF EXECUTIVE