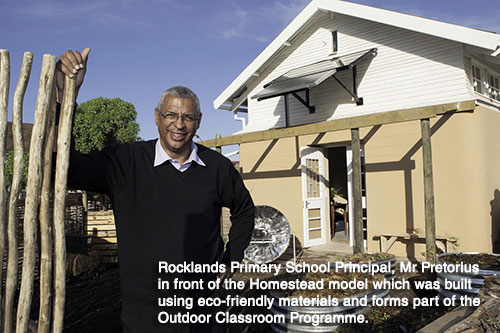 Murray & Roberts has a rich tradition of advancing societal and development objectives in South Africa. Partnerships with organisations spearheading the development agenda have been commonplace since the early 1950s. For over half a century, responsible corporate citizenship has been embedded within the company and in 2012 we celebrate and reflect on a proud legacy of positively impacting individuals and communities.
The earliest evidence of community engagement and support dates back to the 1950s, prompted by the late Andrew Roberts. Perturbed by the growing number of children living in despair and poverty, Dr Roberts initiated engagements with Child Welfare South Africa which culminated in the establishment of the Murray & Roberts Child Welfare Fund in 1956 to support underprivileged and vulnerable children, while promoting involvement among employees.
Community engagement within Murray & Roberts has evolved into a group-wide, strategic business imperative. Significant societal shifts since the 1950s necessitated a shift in the role of business in society. Murray & Roberts has been responsive to progressive thinking and adopted appropriate community development strategies that would assist in redressing social injustices and facilitate sustainable development.
Financial contributions in excess of R100 million and innumerable human resources have been invested into these development interventions over the last 50 years.
Today, the Group's community development is encompassed in three strategic programmes: Murray & Roberts Corporate Social Investment, Murray & Roberts Child Welfare Fund and the Letsema Sizwe Community Development Trust.
These programmes are aligned with the overall business strategy, focusing on:
mathematics, science and technology education
numeracy and literacy development in early childhood
environment education.
Priority is also placed on women's empowerment, youth development, supporting people living with disabilities and orphans and vulnerable children. Financial contributions in excess of R100 million and innumerable human resources have been invested into these development interventions over the last 50 years.
Partnerships for development
Addressing past and present day socio-economic issues calls for partnerships with the relevant stakeholders. Without meaningful and strategic partnerships, promoting redress and sustainable development would have been an unattainable feat. The spirit of 'partnerships for development' which was pioneered almost six decades ago still thrives within Murray & Roberts today. The company remains committed to establishing partnerships with employees, local communities, schools, civil society organisations and government departments.
Throughout its history, Murray & Roberts has partnered a myriad of organisations and institutions including universities, business coalitions, education departments, community based organisations and other private sector companies. Sponsorships of research Chairs at several universities resulted in ground-breaking innovations in engineering and environmental sustainability programmes. Similarly, seed funding from Murray & Roberts supported the establishment of business coalitions such as the Business Trust and the National Business Initiative, which are currently regarded as crucial instruments in influencing and monitoring the role of business in society.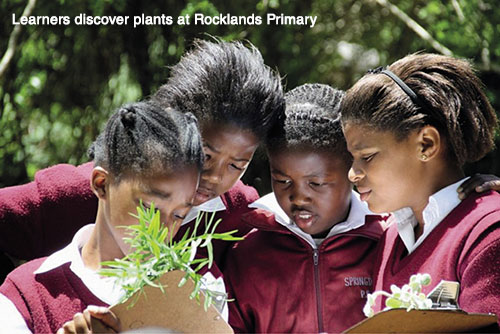 Millions of secondary school learners across the country have been reached through strategic investments into education. Over the last 10 years, the Murray & Roberts CSI strategy has been firmly rooted within education. Recognising that education is the starting point for the country's talent pool and a sustainable development foundation, we have consistently sought to identify those components within the education system that require support. Through our partnership with TRAC South Africa, we have influenced new thinking in terms of science and technology education in rural schools. Massive investments in fixed and mobile laboratories have resulted in increased performance and interest in science and engineering.
The Murray & Roberts Child Welfare Fund has evolved into a well established programme that is financed through employee payroll giving contributions and the proceeds from annual fundraising events. Donations from the Child Welfare Fund cover basic needs such as food, clothing, educational resources and shelter. Since the inception of the programme an average of 30 organisations have been supported annually and more than 100 donation requests are received. Employees remain eager to support vulnerable children and in 2012 we will increase our employee involvement programmes to promote greater impact.
We are proud of our heritage of 'caring' and look forward to even greater partnerships with our employees, communities and development partners in the pursuit of a sustainable society for all.