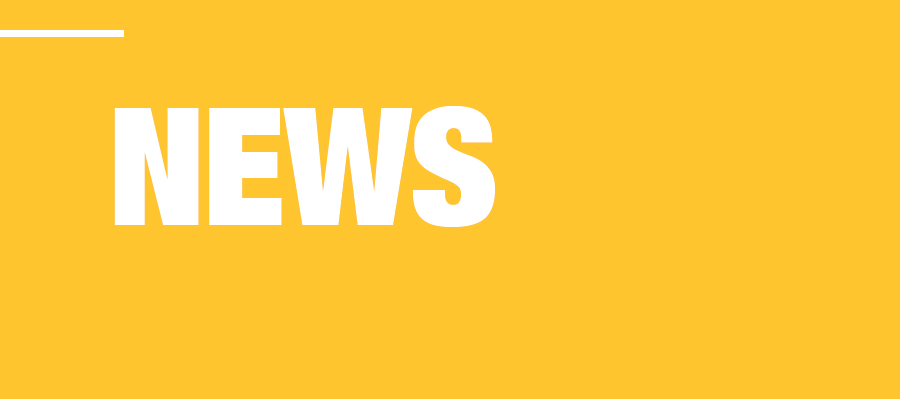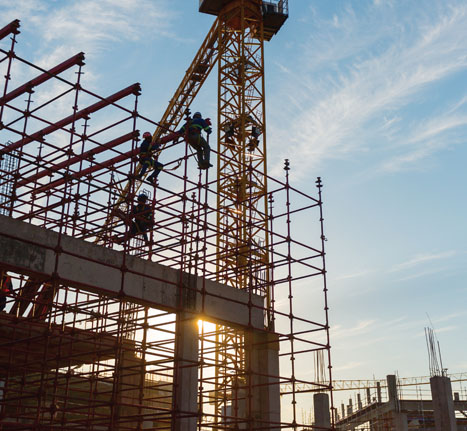 LOCAL ECONOMIC DEVELOPMENT

Martha Mhlauli was born in a small village outside Rustenburg and growing up, the only buildings in the village were small, primitive huts constructed with cob bricks.

"When I returned to my home village after many years, I was amazed to see a sizeable town with modern facilities and infrastructure," says Martha.

This is the transformative power of the construction industry, to effect social and economic development and is what motivated Martha to fulfil her dream of starting a construction company.

The journey to Women's Pride Construction Company began when Martha started work at the South African Homeless People's Federation ("SAHPF"), which is a network of community based organisations from across South Africa using collective action to help homeless communities overcome their challenges, housing being one of them. During her time at SAHPF she acquired skills in house planning and development, costing, bricklaying, site supervision and project management and then later shared her knowledge, by implementing training programmes aimed towards women in the homeless communities. Martha was also fortunate to be able to attend exchange programmes in innovative building
solutions for the poor with other countries.

Martha left SAHPF and spent three years with African Bank in Knysna. Says Martha, "I was never fully happy in my bank job, my heart was in the construction and civil engineering business."
So when the opportunity arose, Martha decided to start her own construction company and this was the beginning of the Women's Pride Construction Company.

Martha's characteristic enthusiasm, determination and commitment to excellence earned her a partnership with Murray & Roberts Construction in their Enterprise Development programme.

"Enterprise Development is an integral part of Murray & Roberts Construction's empowerment programme," says Sheldon Mayet, Senior Transformation Manager at Murray & Roberts Construction. The programme's objective is to significantly contribute to the transformation of the construction industry and to build and improve the skills base within the country.

The Enterprise Development programme currently supports 24 small and developing contractors and provides financial support through direct funding, early payment and preferential credit terms, as well as extensive mentoring. It also includes business management and technical support to help build capability and capacity.

"Through Women's Pride Construction Company, we aim to empower and develop women, as well as contribute to improving the welfare of our fellow South Africans through the development of infrastructure and housing," concludes Martha.

The company has capacity in roads and building kerbing, side drains, culvert retaining walls and plastering and is owned and managed by an experienced group of women.

Waves for Change and Wheelchair Tennis South Africa score first place at the 2015 Jack Cheetham and Letsema Awards

Waves of Change was awarded the Jack Cheetham Memorial Award for their outstanding development work within the Cape Town community, and the Letsema Award for sporting projects for disabled athletes, went to Wheelchair Tennis South Africa. Both projects receive R500 000 payable over five years. Runners up in each category receive R150 000 over three years, while third place winners receive R75 000 over two years.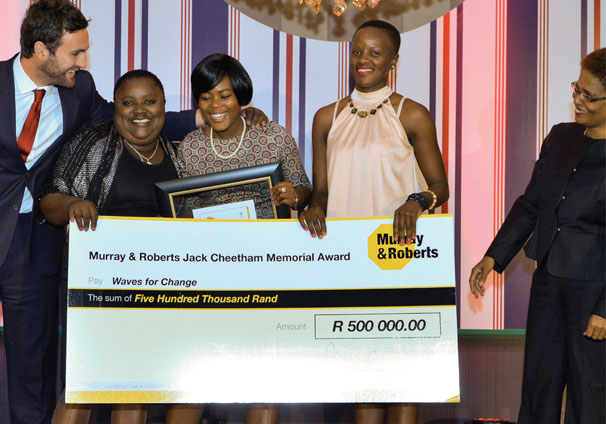 ABOUT THE 2015 JACK CHEETHAM AND LETSEMA AWARDS FINALISTS:

JACK CHEETHAM AWARDS
WINNER:
Waves for Change

Waves for Change ("W4C") provides surf therapy programmes for young people affected by violence and abuse in volatile township communities. The programme aims to correct the anti-social and high-risk behaviour patterns that are associated with continuous exposure to emotional distress and trauma, while transforming the South African surfing landscape. The programme was formally launched in 2012 and now reaches 250 youth each week and employs 16 coaches across three townships in Cape Town.

W4C combines intensive surf training with psychosocial support services to build emotional vocabulary, awareness of behaviour triggers and new coping skills. Participants in the W4C Surf Therapy programme include children and young adults from backgrounds of poverty, neglect and violence, who are often excluded from other programmes due to behavioural problems. While W4C uses the sport of surfing to address and correct antisocial and high risk behaviour among youth, it also aims to create the largest 'black' surf movement in Africa, thereby transforming the sport.

The W4C surf programme is a year-long programme after which surfers graduate in order to make room for the new intake. Graduates can also become community coaches who receive two-year accredited coach training. Through the W4C programme, the first ever township teams participated in the SA National Inter- Club championships held at Strand Beach in 2014. To date several promising surfers have been developed and participate in district, provincial and national competitions.


FIRST RUNNER-UP:
uMzinyathi Canoe Club – Development Team

The uMzinyathi Canoe Club was established in 1982 and their training facilities are based at the Shongweni Dam in rural Kwa-Zulu Natal. The development programme was initiated 10 years ago and targets youth from the local community, with a strong focus on girls.

There are currently 30 paddlers in the development programme. The programme begins with a Learn to Swim component, followed by strength and conditioning and exposure to competitive environments such as cross country racing. The purpose of the Learn to Swim component is to introduce participants to the water, to ensure that all paddlers are capable swimmers and to expose them to the dynamics of the river. Once learners are water safe and demonstrate the interest and fitness required, they are introduced to canoeing. A Level 1 International Canoe Federation coach from the local community facilitates their training on flat water, river paddling and river proficiency.

The programme builds confidence, discipline and self-esteem among the participants which improves their academic and social skills.

The development team has achieved recognition at provincial and national competitions, with one of the team members, Sbonelo Kwhela winning the Dusi Canoe marathon and non-stop Dusi.


SECOND RUNNER-UP:
No Limits Trampoline Club

The club was established 16 years ago and has 100 registered members comprising youth from Sebokeng, Three Rivers and Johannesburg South. No Limits Trampoline Club provides training in the sport of trampoline, with emphasis on providing equal opportunities for all children who display an interest or talent in the sport irrespective of race, age or gender or the ability to pay membership fees.

Through their outreach programme No Limits Trampoline provides free coaching to children and youth from Sebokeng. Through physical activity, the club develops athletic ability as well as reducing risk taking behaviour such as drug use or criminal behaviour. Many of these gymnasts participate provincially and nationally and are viewed as role models in their communities, providing hope and inspiration and increasing participation rates amongst the community.

High performance gymnasts are coached by Protea gymnast, Simphiwe Mosoang who received Protea colours for nine consecutive years. He was also a beneficiary of the Jack Cheetham award in 2009. Through the high performance programme No Limits Trampoline Club has sent a number of their gymnasts to participate in national and international competitions. 14 gymnasts participated in competitions in Denmark, achieving three Gold, two Silver and three Bronze medals.



LETSEMA AWARDS
WINNER:
Wheelchair Tennis South Africa

Wheelchair Tennis South Africa was established in 2005 and has grown participation in the sport from 18 players to over 500 players today. They have also expanded their network to include 50 centres across all nine provinces and host six International Tennis Federation events annually.

The programme consists of an introduction to the sport at interested clubs, then offers weekly group coaching and equipment. Players who perform well are introduced to competition at regional and national level and then progress to participation at international events. Wheelchair tennis improves the quality of life of disabled athletes by offering opportunities, experiences and role models and showcases South Africa's best disabled athletes.

Due to the work and impact of WTSA, South Africa has the second highest number of wheelchair tennis players, ranking 4th in the world in terms of the Quads division, 8th in the Open Women's and 11th in the Open Men's Division. Their goal is to have a minimum of six players qualifying for the Paralympics in 2016
FIRST RUNNER-UP:
Fulton School for the Deaf

The Fulton School caters for learners with special needs, specifically children who are deaf, intellectually impaired and autistic. The school was established in 1959 and is located in Kwa-Zulu Natal and accommodates 110 learners from across the country.

The school has always promoted sports, but following a triathlon event hosted at the school, employees sought permission to establish a small team and identified six teenagers with severe behavioural problems to participate. The positive influence triathlon had on the learners included reduced doses of medication and therapy sessions and improved academic performance.

The sport has now grown to include 60 learners, including autistic learners, those with cerebral palsy and severe intellectual impairment. All learners wanting to participate in triathlon are encouraged and the sport has grown at the school. Learners participate at local events and this creates opportunity for travel, social interaction and has a positive effect on self-confidence and well-being.

Several deaf athletes have also been selected to participate in the national championships for triathlon and duathlon, competing against hearing and other able-bodied athletes. The team is supported by the KZN Triathlon Association and has also been invited to participate in events like the Tinman Series, Midlands Ultra Triathlon, and the Mudman series. Those that are more successful also compete in the KZN provincial and SA championships.

SECOND RUNNER-UP:
National Association for Blind Bowlers – Ekurhuleni Region

The National Association for Blind Bowlers caters for bowlers with varying levels of visual impairment and was established in 1963. In South Africa it has a membership of 170 players across 11 regions. The Ekurhuleni region formed from the split of the Central Gauteng region caters for bowlers across the East Rand and promotes the sport to other disabled persons. Despite the challenges being faced, the ER has achieved some outstanding results in competitions with bowlers winning mainly Gold and Silver medals in several competitions. One of the future plans for this region is preparation for the Nationals and eventually the World Bowls competition in New Zealand.
For more information on the Jack Cheetham and Letsema Awards please visit www.jclawards.co.za.
DREAMWORK THROUGH TEAMWORK TAKES CHAELI TO THE SUMMIT
The Chaeli Campaign was founded by Chaeli Mycroft and her friends and family in 2004 as a means of raising funds for a motorised wheelchair for Chaeli who has cerebral palsy. The Chaeli Campaign was a winner of the Letsema Award in 2011. Chaeli is an ability activist who aims to change society's perception of people with disabilities.

Last year, Chaeli Mycroft became the first female quadriplegic to summit Mount Kilimanjaro.

She began her seven day ascent of Mount Kilimanjaro on 27 August 2015 with a team of six committed climbers, known as the Chaeli Kili Climbers, with the aim to show how important it is to work together to attain a seemingly impossible goal. Their goal is to show that one's physical disability places no limitations on what one is able to
achieve.

On 30 August 2015, the second day on the mountain, Chaeli celebrated her 21st birthday! In addition to awareness, the purpose of the climb was to raise funds for two important Chaeli Campaign projects.



ECD Skills Development Community Project
The Chaeli Campaign runs an education programme in Masiphumelele, Khayelitsha and Phillipi. A community worker and occupational therapist work extensively in the communities and provide:
• Community outreach through therapies
• Early detection of various barriers to learning
• Essential ECD skills training to equip learners for Grade 1
• Parents/caregiver capacity building to facilitate home carry-over
• Educator capacity building
Chaeli Cottage Inclusive Pre-School & Enrichment Centre
The Chaeli Cottage Pre-School and Enrichment Centre is a place of belonging and learning for all children, irrespective of ability.

The centre currently facilitates learning for six disabled children, five of whom have no functional language, as well as four non-disable children who also attend. The pre-school is growing organically through word-of-mouth and the centre has set a goal to have 20 children enrolled by the end of 2015.


"Murray & Roberts is proud of our association with the Tomorrow Trust and we are delighted to report on their excellent achievements."
Donique de Figueiredo, Group Corporate Social Investment Executive

DISTINCTIONS & ACHIEVEMENTS FOR TOMORROW TRUST'S GRADE 12 LEARNERS IN PARTNERSHIP WITH
MURRAY & ROBERTS.
The Tomorrow Trust is a South African based non-profit organisation that supports orphaned and vulnerable youth to achieve their educational goals as part of an exit strategy from charity. The Tomorrow Trust was founded in 2005 and is in its 11th year of operation. The organisation provides educational support for children from Grade R through to Grade 12 and provides further assistance to students engaged in post-secondary studies.

The ethos of Tomorrow Trust has always been medium to longterm investment in their beneficiaries' academic studies, in order to lead them to economic empowerment and to become contributing members of society. The team at Tomorrow Trust achieves this by providing youth with academic support in schools via the Holiday and Saturday School programmes, as well as providing Grade 12 youth with academic support in post-secondary studies.

Murray & Roberts' partnership with the Tomorrow Trust dates back to 2012 when we agreed to support 170 grade 6, 7 and 8 learners. The initial sentiment around the request and partnership was uncertainty, given the longitudinal nature of their programmes. Our partnership meant that we had to commit for the long haul and journey with these students until they completed their secondary schooling. Traditionally, Murray & Roberts only partnered grade 10, 11 and 12 learners but over time, we could no longer ignore reports pointing to the pervasive gaps within primary education and the long-term impact thereof.

2016 marks the 5th anniversary of our partnership and we have no regrets so far. This partnership has enriched our appreciation for the challenges within primary school education. Furthermore, it has assisted us to recognise that achieving excellence and transforming educational outcomes cannot be attained overnight. Over the years and through these recent results, the Tomorrow Trust and their learners have demonstrated commitment and a consistent excellence. We are proud of our partnership and are committed to the next part of our journey.