BUSINESS PLATFORM - OIL & GAS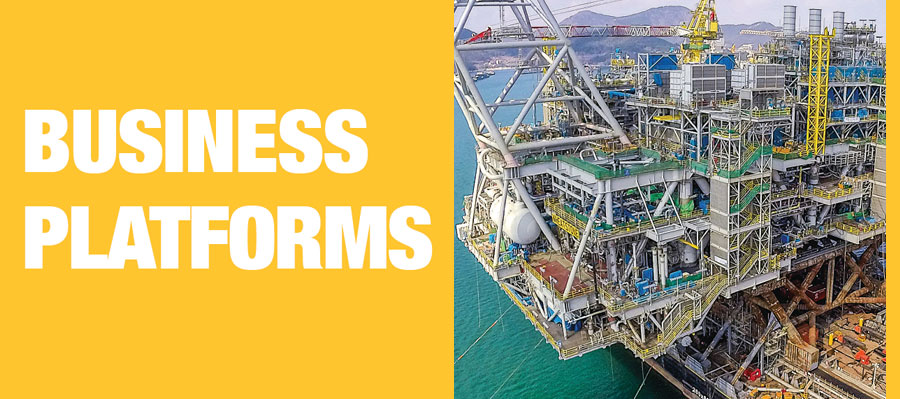 PETER BENNETT SUCCEEDS KEVIN GALLAGHER AS CEO OF THE MURRAY & ROBERTS OIL & GAS BUSINESS PLATFORM AND OF CLOUGH LIMITED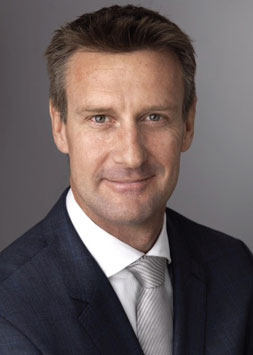 Peter Bennet has been appointed as Chief Executive Officer ("CEO") of the Oil & Gas business platform with effect 1 February 2016.

Peter succeeds Kevin Gallagher who has been appointed as CEO of Santos Limited.

Henry Laas, Group CEO, Murray & Roberts comments: "Peter is an experienced oil and gas executive and joins the Group after 26 years with CB&I, a leading global engineering, procurement and construction company, focused on energy infrastructure. Peter will play an important role in the pursuit of our strategic future defined as Engineered Excellence and our vision of being a leading international diversified project engineering, procurement and construction Group by 2020."

Peter most recently served as CB&I's President, Oil & Gas International, based in The Hague, Netherlands. Prior to that he
was CB&I's Senior Vice President, Oil & Gas Operations Australia and Asia Pacific, based in Perth, Australia.

Peter has more than twenty years of business leadership experience in the international oil & gas and liquefied natural gas ("LNG") markets covering general management, operations, project management, business development and mergers and acquisitions. Peter has working experience in Australia, Asia Pacific, Europe,
Africa, the Middle East and North America.

"I would like to take this opportunity to thank Kevin for his significant contribution to Clough and Murray & Roberts and in particular his drive for excellence across the business. I wish Kevin all the very best in his new endeavours," concludes Henry.

CLOUGH ACQUIRES CANADIAN ENGINEERING COMPANY

Clough recently completed the acquision of Enercore Projects Limited ("Enercore"), a privately owned engineering services company
headquartered in Calgary, Canada.

Enercore specialises in the provision of Engineering, Procurement and Construction Management ("EPCM") services to the Canadian
oil and gas sector. Established in 2006, the group employs 70 engineering and technical personnel, and operates in the Canadian conventional oil & gas and oil sands sectors.

Henry Laas, Group CEO, Murray & Roberts, comments: "The acquisition builds on Clough's North American presence, which commenced in the USA in 2014 with the establishment of a Clough engineering team in Houston, Texas; and the acquisition of LNG engineering and consulting specialist CH-IV in Baltimore, Maryland.

This acquisition further supports Murray & Roberts' strategy to grow its engineering capability in the business platforms that are focused on the natural resources market sectors, which is being pursued through small bolt-on acquisitions."

Clough Enercore will form part of Clough's global network of engineering centres which draw on state-of-the-art 3D design, Cloud-based technology and over 1000 in-house engineers, including engineering teams in Canada and the USA. This engineering network model has been structured to optimise utilisation and reduce the cost of high-quality engineering services for oil and gas clients worldwide supported by a strong regional presence.

Clough's CEO and Managing Director Peter Bennett said the acquisition aligned with the company's international expansion strategy. "

When Clough looks to acquire a business, we search for attributes that represent a strong strategic and cultural fit. Enercore is a company that follows a production-focused approach to maximise the value of our clients' assets across the entire asset lifecycle, which fits well with Clough's strategy to provide a significantly strengthened project service offering to Canadian oil and gas clients. Importantly, Enercore is passionate about its values; which align strongly with Clough's values."

Greg Roemer, President, Clough Enercore comments, "I'm excited about the opportunities the Clough Enercore business will bring. As part of the Clough group, Clough Enercore will have access to larger scopes of work in the Canadian oil and gas market, while supporting Clough's engineering projects globally. We will draw on
Clough's strong engineering, construction and project management capabilities to offer a comprehensive suite of EPC services while maintaining our commitment to providing fit-for-purpose, highquality EPCM and engineering services to our existing client base."

Despite subdued oil and gas market conditions globally, the North American oil and gas industry is forecast to continue to grow; buoyed by a significant pipeline of projects in the LNG sector. The USA and Canada have the highest planned LNG capital expenditures globally over the next five years, with more than US$300 billion of proposed projects, which is anticipated to increase liquefaction capacity significantly in the two countries.



PROJECT AWARDS

Woodside Energy Limited ("Woodside") awarded the BAM Clough Joint Venture the Marine Installation Services contract for the Karratha Gas Plant Life Extension Integrated Marine Campaign project.

The contract involves project management and installation engineering works associated with replacing existing equipment on two berths, including LNG and LPG marine loading arms, gangways and dolphin fenders, with an option to provide marine equipment and resources to undertake the site works.

Woodside and BAM Clough have a long history of successful collaboration. During the 1980's BAM Clough built Australia's first LNG load-out jetty for the North West Shelf, and more recently completed the Train V LNG Jetty expansion and the Pluto LNG Jetty.

BAM Clough is a 50/50 joint venture between Clough Limited and BAM International. Established in 1964 the group has successfully delivered 16 major jetty and near shore marine projects throughout Australia and Papua New Guinea. Current and recent projects include Chevron's Wheatstone Product Loading Facility and Tug Berths, INPEX's Ichthys LNG Jetty and Module Offloading Facility and Fortescue Metals Group's Anderson Point Facility Berth 5.



PROJECT AWARDS

Clough AMEC has been awarded a new three year contract with ConocoPhillips in Australia, to provide asset support, operations and maintenance services to the Bayu-Undan offshore field
development, located in the Timor Sea.

The Bayu-Undan offshore facilities consist of a floating storage and offloading facility and three fixed platforms, a remote wellhead platform and a compression, utilities and quarters platform and a drilling, production and processing platform. The latter two are located adjacent to each other and linked by an access bridge, forming the Central Production and Processing Complex.

Clough AMEC is a 50/50 joint venture that has provided asset integrity management and implementation services support to these facilities since July 2004.

Henry Laas, Group CEO, Murray & Roberts, comments: "We are very pleased with these awards, considering the low oil price and current pressure on the global oil and gas market."

PROJECT AWARDS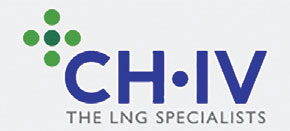 CH-IV International has been selected as owner's engineer for Eagle LNG Partners' ("Eagle LNG") previously announced LNG production and export facility on Zoo Parkway in Jacksonville, Florida. As owner's engineer, CH-IV is responsible for the engineering necessary for completion of the Federal Energy Regulatory Commission ("FERC") application.

Jeffrey P. Beale, President of CH-IV International stated, "CH-IV is extremely proud that Eagle LNG has chosen us for such an important energy project. Our experience in designing LNG facilities requiring FERC regulatory permit approval will help Eagle LNG progress this project toward providing a new source of clean-burning natural gas
for the island nations in the Caribbean."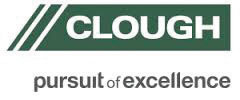 Samsung Heavy Industries Co. Ltd. awarded a contract for hook-up services on the Ichthys LNG Project Central Processing Facility ("CPF") to Clough. The scope of work includes the preparation and execution of offshore hook-up activities and
assistance to commissioning. Project management will be executed from Clough's office in Perth, with the technical support of Clough's Korean joint venture, CloughCoens.

"The Ichthys LNG project follows on a strong relationship with INPEX over many years and Clough's investment in developing its hook-up capability and implementing key productivity tools and processes to reduce cost and deliver greater certainty of project outcome for clients. The CH-IV project may not be material from a contract value point of view, but it's another successful bid in the owner's engineering space in the US," continues Laas.

Daewoo Shipbuilding & Marine Engineering Co. Ltd. ("DSME") has awarded Clough a contract for the hook-up services on the Ichthys LNG Project Floating, Production, Storage and Offloading ("FPSO") facility. The Ichthys FPSO is a 336 metre long, permanently moored and weather-vaning vessel designed to hold more than one million
barrels of condensate.

The scope of work includes the preparation and execution of offshore hook-up and assistance to commissioning. Work will commence in the first quarter of 2016 with the mobilisation of engineering and technical teams to the DSME fabrication yard located in Geoje, Korea before moving offshore in the Browse Basin, 200km off the northern
coastline of Western Australia.
Clough's CEO and Managing Director Peter Bennett commented: "This second award firmly establishes Clough as the leader in the provision of hook-up services to the oil and gas sector. We are delighted to be assisting INPEX and DSME with this critical phase of the project."

The Ichthys LNG Project is a joint venture operated by INPEX in partnership with Total, CPC Corporation Taiwan and the Australian subsidiaries of Tokyo Gas, Osaka Gas, Kansai Electric Power, Chubu Electric Power and Toho Gas. It is among the most significant oil and gas projects in the world with the largest offshore facilities in the industry, a state-of-the-art onshore processing facility and an 890km pipeline linking these facilities for an operational life of at least 40 years.