BUSINESS PLATFORM - OIL & GAS


CLOUGH AMEC AWARDED MAINTENANCE SERVICES CONTRACT TO PARTNER WITH YARA INTERNATIONAL ASA
Clough, through the Clough AMEC joint venture, has secured a five-year contract, with an option to extend for a further five years, to provide maintenance services to Norwegian company Yara International ASA. Clough AMEC will provide maintenance services to Yara's existing liquid ammonia plant ("Yara Pilbara Ammonia Plant") and to the world's first technical ammonium nitrate ("TAN") manufacturing plant ("TAN Plant") on the Burrup Peninsula, located near Karratha in Western Australia.
Peter Bennett, Clough CEO and Clough AMEC Director comments: "Clough AMEC is delighted to be awarded this contract. Over the past two years, Clough AMEC has worked hard to establish itself in the onshore oil, gas and petrochemical maintenance sector. This is Clough AMEC's first onshore petrochemical maintenance contract in Australia, with services to be provided to one of the world's largest liquid ammonia production facilities."
The scope includes providing maintenance planning support, supplying management services, supervision, tradespeople, tooling and systems, including the Clough Automated Maintenance system (CAMS), to perform routine maintenance services and shutdowns at the Yara Pilbara Ammonia Plant and the TAN Plant.
Henry Laas, Group Chief Executive, Murray & Roberts added: "The Group's strategy requires that our service offerings provide coverage of clients' requirements across the full project life cycle in all chosen regions. This provides diversification benefits both in relation to geographic risk and the spread of revenue and earnings across all segments or phases of the project life cycle. Clough AMEC's maintenance contract win is a prime example of what we are working towards achieving across the Group."
The Yara Pilbara Ammonia Plant forms part of Yara International's global production facility portfolio and is one of the largest ammonia production facilities in the world, with production capacity of 850 000 metric tonnes of liquid ammonia exported from the Dampier Port and traded on South East Asian markets.
The new TAN Plant, fully integrated with the Yara Pilbara Ammonia Plant, is in the final commissioning stages and will have a 330 000 tonne TAN capacity per annum. TAN is the main component in explosives used by the mining, quarrying and construction industries. The TAN produced by the TAN Plant will be marketed and distributed by Orica predominately to mining customers.
"This contract award validates the great work our people have done in delivering fit-for-purpose maintenance solutions, that have a continuous focus on identifying and implementing cost saving opportunities and exceeding operational performance goals," concludes Bennett.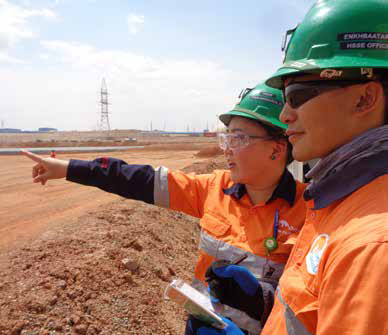 CLOUGH AMEC RECEIVES SUPPLIER RECOGNITION AWARD FROM CONOCOPHILLIPS

Clough AMEC received the ConocoPhillips 2016 Supplier Recognition Award for 'Doing Business Better.'

Clough AMEC is a 50/50 Joint Venture between Clough and Amec Foster Wheeler. The Joint Venture was established in 2004 to provide engineering, operations and maintenance services to the Australasian oil and gas industry. Clough AMEC has offices in Perth, Darwin, Gladstone, Brisbane, Melbourne, Port Moresby and Dili as
well as access to a combined worldwide resource pool of over 40 000 people.

The award recognises the work undertaken by Clough AMEC following the commencement of the Bayu-Undan operations and maintenance contract in January 2016. Clough AMEC restructured the labour contracts, rationalised labour agencies and reviewed direct employment of personnel that resulted in significant operational efficiencies and savings. Clough AMEC also enhanced the training and development of local Timorese workers, improving productivity and increasing the overall percentage of Timorese personnel in the workforce.

The contract with ConocoPhillips involves asset support and operations and maintenance services to the Bayu-Undan development. The Bayu Undan offshore facilities consist of a floating storage and offloading facility and three fixed platforms, a remote wellhead platform, a compression, utilities and quarters platform, and a drilling, production and processing platform.

Nigel Hudson, Clough AMEC Director, said: "I am delighted that the Clough AMEC team has been recognised by ConocoPhillips for 'Doing Business Better.' Our team at Bayu-Undan has a dedicated development plan for Timor Leste personnel, which forms a significant part of our daily operational activities. Enhancing the training and development of Timorese people demonstrates our commitment to the local workforce as well as working collaboratively with ConocoPhillips and other contractors."
Clough works with some of the world's largest companies to engineer, construct, commission and maintain critical facilities for the oil and gas, metals and minerals and infrastructure sectors. Clough's full project life cycle delivery model reduces risk and optimises safety, productivity and cost across every phase of a project.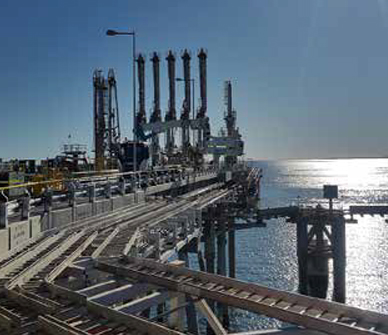 GCR MONGOLIA AT OYU TOLGOI

The Oyu Tolgoi mine is one of the most exciting developments in copper and gold mining for several decades and is a world-class facility. It contains reserves and resources that make it one of the world's largest known copper and gold deposits. The project is expected to be a significant contributor to Mongolia's development.

Situated in the southern Gobi Desert of Mongolia, approximately 550 kilometres south of the capital, Ulaanbaatar and 80 kilometres north of the Mongolia-China border, Oyu Tolgoi is jointly owned by the Government of Mongolia (34%) and Turquoise Hill Resources (66% of which Rio Tinto owns 51%). Rio Tinto has also managed the project since 2010.

GCR Mongolia ("GCR") is a joint venture between Global Infrastructure Partners LLC ("GIP"), RUC Cementation Mining and Clough. GCR Mongolia combines the strengths of three world-class organisations each with diverse but compatible skills.

Headquartered in Ulaanbaatar, GIP is the first ever Mongolian underground construction company. Since inception in 2013, GIP has made a significant contribution to the development of the Mongolian infrastructure and mining industry. GIP has over 30 engineering staff and more than 200 workers with specialist construction expertise.

GCR MONGOLIA'S CURRENT SCOPE OF WORK INCLUDES:
• Bulk and detailed earthworks;
• Civil and concrete works for major concrete structures;
• Buried services works including, 35kV, 10.5kV electrical cabling and multiple pipeline scope works consisting of HDPE and carbon steel; and
• Decommissioning of 35kV overhead powerlines including the removal of eight tower structures.

Graham Stacey, Project Manager at Oyu Tolgoi has worked in many countries including Papua New Guinea, Australia, Zambia and Hong Kong and says that Mongolia has many similarities to previous projects he has completed but that the climatic extremes are a new experience, "To work in the extreme heat of the Mongolian summer and then to learn to cope with the extreme cold of the winter will be a new challenge!" Graham says the current Oyu Tolgoi team and Mongolian people have been very welcoming
which helps newcomers to adapt quickly to the country.

Graham's team has been brought together to work in a brownfield environment on a project with a broad multi-disciplinary scope and tight timeframes. These elements would typically combine to cause stress in any team however they have pulled together well and in a very short time to overcome the challenges on site. "I am confident we will deliver a world-class project on time, within budget and above all else, safely," concludes Graham.