TRANSFORMATION AND LOCAL ECONOMIC DEVELOPMENT
Through our business partnerships we access the capacity and technology required to win and effectively deliver large, complex multi-disciplinary projects. We look for the right business partners who share our Values, complement our expertise, and are local to the countries and communities in which we are working. We support local businesses through preferential procurement and enterprise development, and partner to deliver skills development, create employment opportunities and uplift communities.
BBBEE IN SOUTH AFRICA
We achieved a Level 1 BBBEE rating in FY2020. The economic interests held by black shareholders in our South African operations was 93.13% with black women holding 41.7%. Targeted interventions identify and assist SMMEs, which are central to job creation and economic growth in South Africa. More broadly, preference is given to BBBEE-compliant vendors.
Skills development is a key focus in all South African operations, with specific focus on learnership programmes for unemployed people and youth within our communities. More employees are participating in mentorship programmes designed to transfer skills and experience to less experienced employees. We have also increased the number of employee registrations with industry professional bodies, assisting them to enrich their skills and keep up to date with developments in their chosen professions.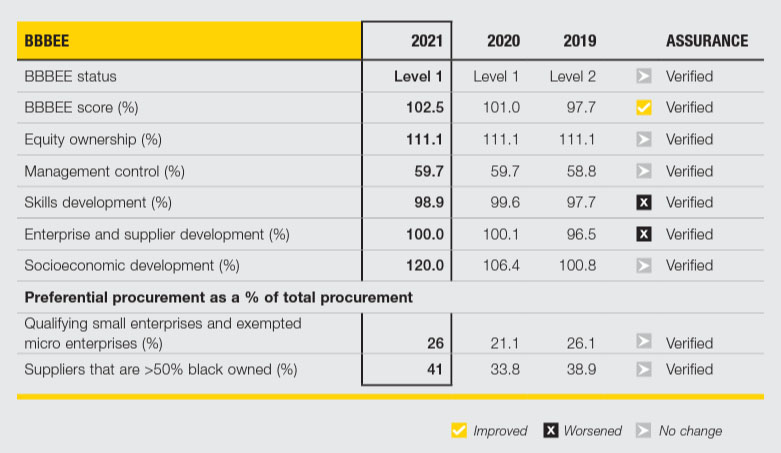 TIP-OFFS ANONYMOUS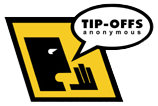 In this section