APPROACH TO MAINTAINING OUR SOCIAL LEGITIMACY
The Group's Purpose is to support sustainable human development, both through the services we provide and in the way that we advance the interests of our stakeholders – we enable fixed capital investments that allows people to live better lives.
Our business activities create social value, providing local employment and developing infrastructure which supports socioeconomic and human development.
As a multinational organisation we work in environments with diverse cultures, needs and expectations. Effectively managing local dynamics and partnering with local service providers improves project delivery and secures the Group's reputation as a credible global operator and respected multinational. In addition, recognition as a responsible local corporate citizen that responds to social needs is critical to our social licence to operate in countries and communities. In South Africa, our BBBEE initiatives are aimed at contributing towards the national need to address inequality and historical imbalances. Similar localisation initiatives are in place in other jurisdictions of operation. Engagement with communities located near our projects helps us understand local norms and practices and how we can create shared value by applying our expertise and resources to respond appropriately to their specific needs and expectations.
GOVERNANCE STRUCTURES
The social & ethics committee is responsible for overseeing our indigenous partnership programmes and BBBEE progress against the amended Construction Sector Code in South Africa. The Group CSR committee ensures that community initiatives are appropriate and well governed. It also oversees the CSI initiatives undertaken at corporate and project level across the Group. Stringent governance measures ensure that our investments and donations align to our Values, brand and community development strategies and genuinely benefit disadvantaged communities.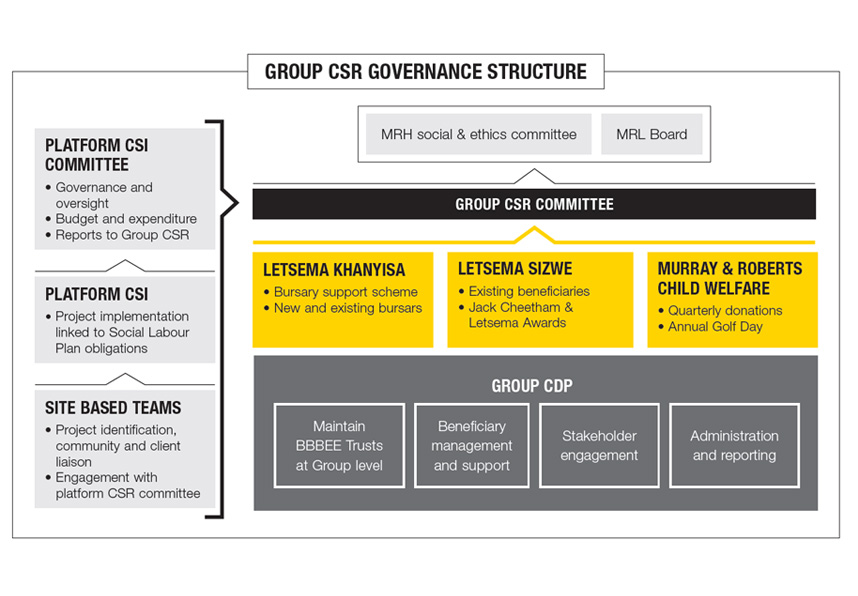 For more information see the online Sustainability Report
Contact Details
+27 11 456 6289
csr@murrob.com
TIP-OFFS ANONYMOUS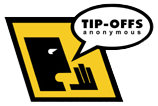 In this section