PEOPLE - ROBUST MAGAZINE GETS TO KNOW TUMI MAMETSE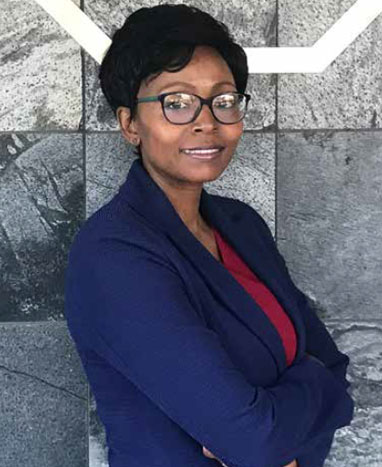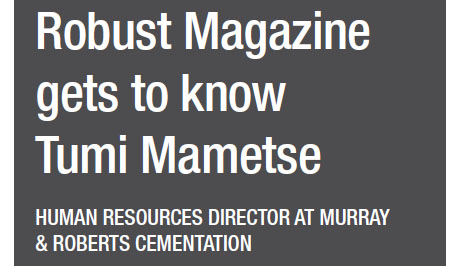 WHAT CAREER MILESTONES ARE YOU MOST PROUD OF HAVING ACHIEVED?
• Starting up a successful HR unit, which was non-existent since 1976 at David Brown Gear Industries. I further managed to facilitate the organisation's BEE processes from a noncompliant BEE status to a level 6 value-adding supplier within my first year of employment
• Leaving a good footprint as an HR generalist in all the companies that I have worked for including Clyde Bergemann Africa, Lekana Employee Benefits Solutions/Momentum,
Mining Qualifications Authority and the Provincial Government
• Taking a step to register for my Masters after procrastinating for a few years
• Finally being part of an organisation that I have always admired and wished to be part of – dreams really do come true! Murray & Roberts is a great company and one can really appreciate the reputation of this organisation

WHAT ARE SOME OF THE CHALLENGES YOU FACE IN YOUR CURRENT ROLE?
I believe that in order to add value as an HR Director, I need a good understanding of the business and that's my primary focus at the moment. I am fortunate to be part of a dynamic team so have no doubt that I will succeed with this in no time.


WHAT EXCITES YOU ABOUT THE FUTURE IN YOUR INDUSTRY?
The construction and mining industry is the mainstay of the South African GDP and therefore the engine of our economy. Being part of this industry is exciting on its own.
HR on the other side, is similar from one industry to another, understanding the business and adding value as a strategic partner is what gives one a competitive edge.


WHAT WOULD PEOPLE BE SURPRISED TO KNOW ABOUT YOU?
When alone I talk to GOD as if HE is sitting right next to me. If you see me in the car talking to myself, don't be alarmed and suggest a Philisa Care call, it's perfectly normal behaviour for me.


WHAT WAS YOUR FIRST JOB?
A modelling advert for Ponds at the age of 18. I felt rich after being issued with an R800 cheque.


WHAT WOULD PEOPLE BE SURPRISED TO KNOW ABOUT YOU?
I have an extreme fear of heights! It can actually bring me to tears.


WHAT WAS YOUR FIRST JOB?
My first job was tutoring Kumon, which is a Math and English study programme developed by the Japanese.


WHAT WAS YOUR CAREER JOURNEY TO WHERE YOU ARE NOW AT MURRAY & ROBERTS?
My plan was to finalise my MBA in 2018, mainly to get a holistic view of running an organisation then secure a role as an HR Director to put my knowledge to use. The latter became a realityearlier and I am embracing it.

WHERE DID YOU GROW UP?
I grew up in a township called Meadowlands in Soweto.



PEOPLE - ROBUST MAGAZINE GETS TO KNOW ANITA ARENDS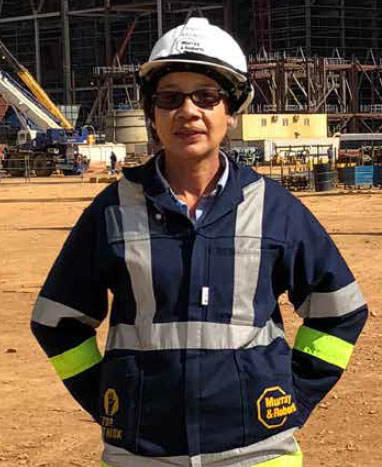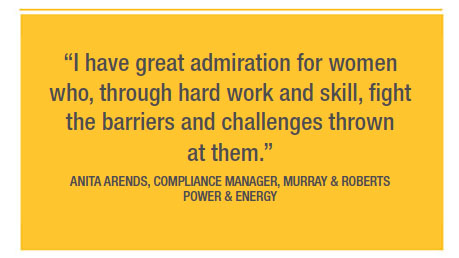 TELL US ABOUT YOUR ROLES AND RESPONSIBILITIES ON THE JOB.
I am responsible for overseeing the welding administration, which includes the qualification of welders and welding operators, as well as the daily documentation requirements. I also provide quality assurance and ensure implementation of ISO 9001 and ISO 3834-2 procedures, as well as quality control matters and ensure the components that we hand over are conformant to and compliant with the various construction codes. I oversee the work file preparation and work file completion teams, as well as the Murray & Roberts Kusile Post Weld Heat Treatment department.

WHAT DO YOU FEEL MOST PROUD OF IN YOUR WORKING LIFE?

I am proud of all that I have achieved in my career but in particular, achieving my Inspector Pressurised Equipment Certificate from the South African Institute of Welding is a highlight. I am also proud to be able to share my knowledge and training people who are enthusiastic and willing to learn is a privilege.

WHAT ARE SOME OF THE CHALLENGES YOU FACE ON THE JOB AND HOW DO YOU TACKLE THEM?
The challenges I experience are largely because I am a woman working in a traditionally male environment. While we have made strides as a country in terms of gender equality, we do still have some way to go. I have had to develop a thick skin to be able to counter the negative and unnecessary comments that come my way and am often questioned on decisions and solutions that need to be implemented, which is not something my male colleagues experience.
WHO DO YOU MOST ADMIRE IN YOUR PROFESSIONAL LIFE?
I have great admiration for women who, through hard work and skill, fight the barriers and challenges thrown at them. This is especially true for women who have roles that were in previous years filled by men.
HOW DO YOU SPEND YOUR FREE TIME?
I enjoy spending time with my friends, family and playing with my pets. I also like to read and take every opportunity I can to hike in the outdoors.