Annalie Woest (50), Qualifications: B Juris LLB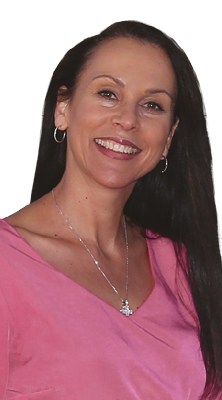 Annalie Woest was appointed Regulatory Compliance Manager of Murray & Roberts with effect from 1 December 2013. Her previous experience includes working as state advocate at the Office of the Chief State Law Advisor and working as Specialist: Forensic Investigations at Sasol.
What are the milestones you are most proud of having achieved in your
career so far?
The highlight of my career is most definitely being appointed as Regulatory Compliance Manager at Murray & Roberts – I found my niche! This position allows me an opportunity to make a positive contribution, based on experience gained over the years as a lawyer and specialist forensic investigator at an international integrated company. What are the most important areas you are currently focusing on in your role at Murray & Roberts?

As the Group's designated compliance officer, I am inter alia the custodian of
the Regulatory Compliance Programme, applicable throughout the Group's global operations, and King III, stipulating specific principles to be complied with regarding corporate governance in South Africa.

My primary duties include:
Overseeing and monitoring implementation of the Regulatory Compliance Programme
Ensuring compliance with current laws, rules, codes, standards and theGroup's Ethics Framework
Notifying relevant employees of the mplementation of applicable laws, rules, codes and standards, and amendments thereto
Identifying possible areas of fraud, bribery, corruption, anti-competitive behaviour and mismanagement within the businesses
Investigating and /or initiating investigating activities related to compliance
Ensuring that service providers, including contractors, vendors and agents, are aware of the Group's Ethics Framework and compliance therewith
Conducting training regarding the Group's Ethics Framework, encouraging reporting of non-compliance with the Statement of Business Principles to management or through the Tip-Offs Anonymous system.
What are your main interests after-hours?
As a former Porsche racing driver, no denying that I am quite an adrenalin junkie – but there are rules: no jumping out of an aeroplane if nothing is wrong with the motor! I have always been passionate about cars and still make an effort to regularly have fun on the race track.
I have always believed in the saying: healthy body, healthy mind. Training not only makes me feel good, it helps me manage stress more effectively. Lastly but certainly not least, I enjoy spending quality time with my kids: Ulandi (second year BVSc) and Gerhard (first year LLB).
Mandela Day

A group of 20 volunteers from the Murray & Roberts Corporate Office built
a wendy house for the children of the Abraham Kriel Childcare Home in Soweto on 18 July. The home provides shelter, care and rehabilitation for children from birth to age 18 who have experienced trauma, abuse, poverty or neglect.