Clough, a wholly owned subsidiary of Murray & Roberts, has been awarded new projects in the power sector in Australia and recently established a presence in Scotland and the US to extend its global reach.
Rio Tinto Power Station Contract
Clough has been awarded a contract for the engineering, detailed design and provision of procurement services for the Rio Tinto Cape Lambert Power Station project. Clough will undertake the detailed design of the facility which includes a 130MW combined cycle power station comprising two dual fuel DLE GE LM6000 gas turbines, waste heat boilers, and a steam turbine, air cooled condenser.

Plant specification services will also be provided for associated balance of plant systems, including water treatment facilities, fuel condition, condensate processing, and plant air systems.

Clough's Executive Vice President, Oil & Gas Australia & PNG, Max Bergomi says Clough will draw on extensive value improvement expertise to optimise the cost outcomes for the project.

"Clough has a history of successfully deploying Value Improvement Practices (VIP) on Australian projects in greenfield and brownfield environments, and has committed to implementing VIP across the entire project life cycle."

The contract is scheduled to be completed over a period of 12 months.
CLOUGH ENTERS US GAS MARKET
Clough has acquired US-based CH-IV International, a boutique engineering company, for US$5 million.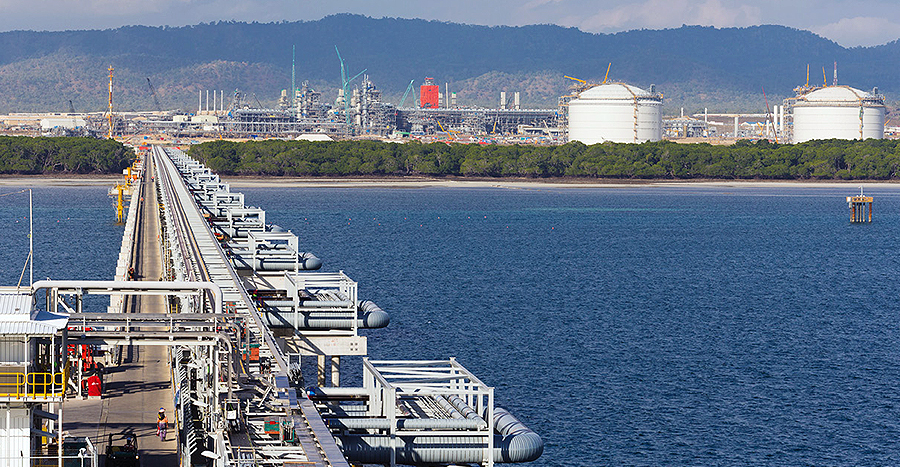 CH-IV is highly regarded in liquefied natural gas (LNG) concept, front end engineering and design (FEED), detailed design and owner's engineering arena, with capabilities and credibility across micro, mid-scale and large-scale LNG.

Henry Laas, Group CE of Murray & Roberts comments: "This acquisition is part of our strategy to grow the Group's engineering capability in the operating platforms that are focused on the natural resources market sectors and this will be achieved through organic growth as well as small bolt‑on acquisitions."

CH-IV will bolster Clough's LNG engineering, jetties & terminals, commissioning and brownfields capabilities and it brings strong LNG process and operational capabilities. Its presence and expertise in the more developed US small and mid-scale LNG and shale gas markets will facilitate entry into these markets for Clough, as they develop globally.

Clough MD, Kevin Gallagher comments: "This acquisition holds strategic importance in enabling Clough's expansion plans and aligns with our strategy to build a globally competitive business to offer services to our global oil & gas clients."

The North American LNG market has a strong outlook with good growth predicted from the burgeoning shale gas industry. CH-IV is an established technical leader involved in 15 of the 22 current US LNG export projects and trusted by blue chip clients.
About Cementation Canada

Cementation celebrated its 15th anniversary in 2013 and 2014 marks a decade with Murray & Roberts. Cementation was recognised as one of the top 100 employers in Canada for the seventh time in 2013. Cementation USA received awards as an employer of choice and is one of the fastest growing companies in the state of Utah.