OPERATIONS FLEX THEIR MUSCLE
De Beers' Venetia underground diamond mine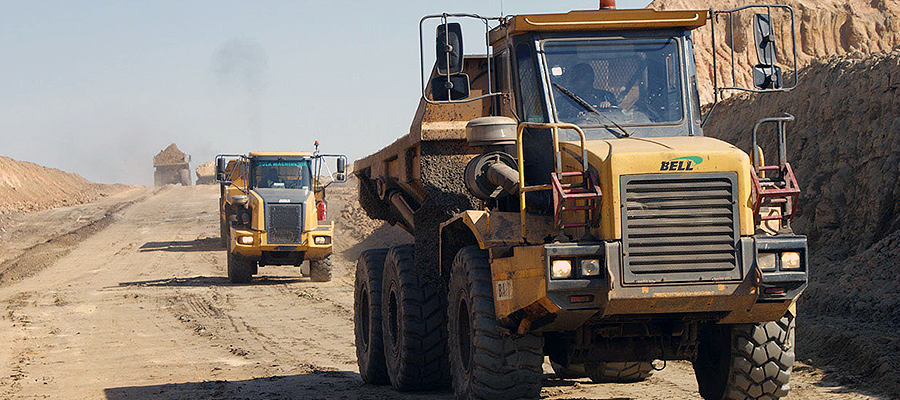 Murray & Roberts Cementation recently secured its first major contract at De Beers' Venetia underground diamond mine project which will utilise capacity from the Group's global mining business in South Africa, Australia and Canada.

The R2,6 billion award is the first of a series of potential awards to Murray & Roberts Cementation by De Beers to build its multi-billion rand underground mine beneath the operating open pit diamond mine.

"This award by De Beers secures Murray & Roberts Cementation's first major award at Venetia. The planned total investment by De Beers at Venetia potentially represents the single largest opportunity to Murray & Roberts since the Eskom power build programme," says Murray & Roberts Group Chief Executive Henry Laas.

The scope of works comprises the building of an entire underground mine, which includes the sinking, equipping and commissioning of a decline shaft and two vertical shafts, horizontal tunnel development to provide access to, and the establishment of, loading levels, as well as associated ventilation, ground and water handling infrastructure.

"This is a flagship project for Murray & Roberts and our local project team has been complemented with project management and operational capacity from our Cementation mining companies in Australia and Canada, demonstrating the breadth of capability and experience available in our Group. The more advanced Canadian shaft-sinking methodology will be utilised for sinking the vertical shafts and Cementation Canada, which is recognised as a leader in applying this methodology, will be providing specialist training of the shaft-sinking crews."

Venetia is currently an open pit mine and South Africa's largest producer of diamonds, contributing 40% of the country's annual production. The mine is in Limpopo Province in the northeast corner of South Africa.

"The Canadian shaft-sinking model is designed for all activities in the shaft-sinking production cycle to be undertaken in-line. Although good sinking rates are possible with this methodology, the primary drive in the transition to this methodology is improved safety, as no concurrent shaft-sinking activities are required," concludes Laas.
Venetia is currently an open pit mine and South Africa's largest producer of diamonds,
contributing
40%

of the country's annual production.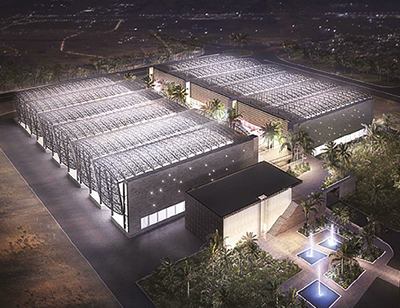 Murray & Roberts Middle East, with local partner Butec, has been awarded an estimated
US$60 million contract for the design and build of a research and technology centre at Qatar
Science & Technology Park in Education City.

Known as the Tech 4 Building project, the contract is the first awarded to Murray & Roberts
in Doha, Qatar since it completed the Khalifa Sports Stadium in joint venture with Athens-based
Consolidated Contractors Company (CCC) in 2005. It involves the design and construction of Phase 2 of the technology and workshop facility campus for the Qatar Foundation for Education, Science and Community Development. The project commenced on 15 June 2014 and is expected to be completed in the fourth quarter of 2015.

Education City is located on the western outskirts of Doha and includes the Sidra Medical &
Research Centre and a number of branch campuses from renowned international universities, including Northwestern, Carnegie Mellon, Weill Cornell, Georgetown and Texas A&M.



A new force in infrastructure development
Concor Civils and Concor Roads & Earthworks have been integrated into a new business, Murray & Roberts Infrastructure.
The integration process was completed in July and Eric Wisse, former MD of
Concor Roads & Earthworks will head up the new business. The two operations have completed many projects together and combined they will offer the market a broad range of civil infrastructure development capabilities for public and private sector clients, building on 66 years of combined experience.
Commenting on the development, Jerome Govender, Murray & Roberts Group Executive
responsible for the Infrastructure and Building platform said: "Synergising capabilities from both
divisions will not only strengthen our position in the market, but also provide existing and potential
clients with a single point of contact."
The Infrastructure and Building platform offers a full spectrum of engineering and contracting
services, from civil and building construction, roadworks and earthworks, to engineering and
open‑cast mining.