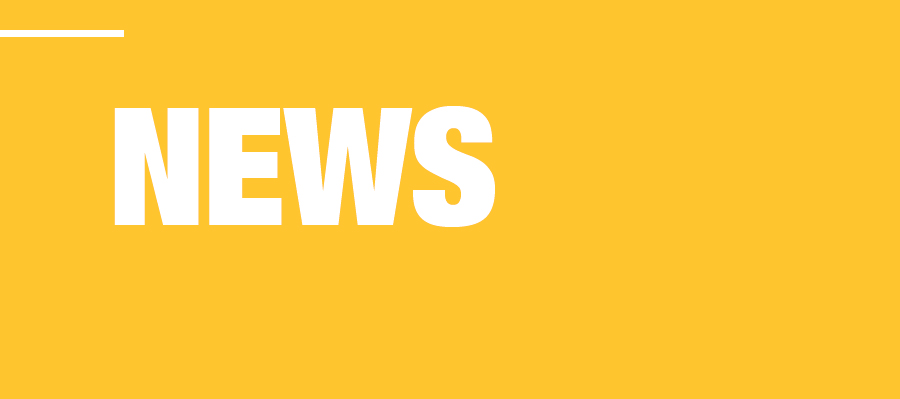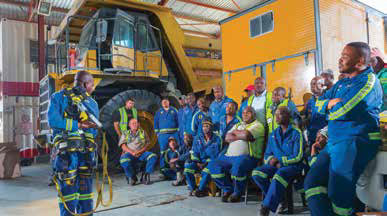 Safety News Flash

2016 SAFETY AWARDS BEST SAFETY PERFORMANCE AT PROJECT LEVEL

Congratulations to the following projects:
• Freeport, Underground Mining Platform
• Wheatstone Jetty Project, Oil & Gas Platform
• Kusile Power Project, Power & Water Platform.

SAFETY MILESTONES ACROSS THE GROUP:

Murray & Roberts Cementation at Booysendal
1 200 404 million fatality-free shifts as at end July 2016

Murray & Roberts Cementation at Eastern Plats 2 Shaft
1 006 755m fatality-free shifts as at end July 2016

Oil & Gas Platform
224 consecutive LTI-free days as at year end

Murray & Roberts Power & Energy at Husab
719 226 LTI-free hours on 22 July 2016

Murray & Roberts Power & Energy at Medupi
4 million LTI-free hours on 22 July 2016

Murray & Roberts Power & Energy at Kusile
10 million LTI-free hours at 30 March 2016


CSIR Transport Infrastructure Engineering Expert wins 2016 JD Roberts Award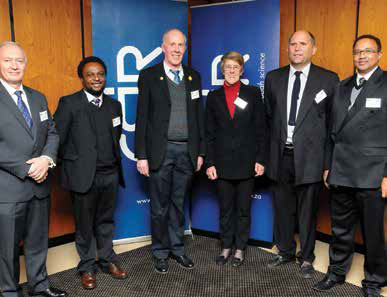 Georges Mturi, senior researcher at the CSIR was presented with the JD Roberts Award for his research in developing innovative solutions for bitumen specifications and testing.
Mturi leads a CSIR research project which investigates changing the current bitumen specifications from empirical-based to a more advanced performance-based method. Current specification tests have proven inadequate in differentiating between bitumen types as well as the various additives used to modify bitumen, leading to more frequent road failures.
Climate, traffic levels and traffic loads all contribute to road failure and the type of bitumen selected can improve the performance and longevity of a road. To consider the impact of climate change on bitumen performance, Mturi and his colleagues calculated road surface temperatures across South Africa over a 20-year period. The results identified diverse bitumen requirements were needed in the different temperature zones, allowing engineers to link the expected traffic loads to specific bitumen performance.
This advanced testing is currently being implemented in South Africa and performance-based specifications are in the process of being developed for other parts of the continent.
Paul Nordengen and Jeremy Gibberd were awarded as runners up. Nordengen was recognised for his work in the development of bridge, overload control and abnormal load management systems across Africa as well as the implementation of performance-based specifications for heavy vehicles which result in significant savings on transport costs and reduced damage done to roads.
Gibberd's contribution to environmental sustainability through the development of several innovative design tools that promote the design of energy and cost-effective buildings was also recognised. Gibbered is currently working on sustainable city projects with the United Nations Environmental Programme, the Global Environment Facility and the City of Johannesburg.
The JD Roberts Award encourages scientific research into technology that will enhance the quality of life for all South Africans and is hosted in partnership with the CSIR.
Murray & Roberts Pensioner Celebrates 100 Years

Mrs Laura Hetherington was born on the 16th of July 1916 in the United Kingdom and is currently a resident of Port Elizabeth.

Mrs Hetherington's husband, Douglas Hetherington, joined Murray & Roberts in 1970 and retired in 1978.

She celebrated her 100th birthday with a high tea that was well attended by friends and family as well as the Executive Mayor of Port Elizabeth who was also the guest speaker.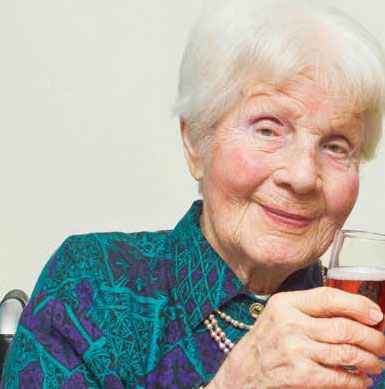 Stefano Stefani, Project Controls Manager at Murray & Roberts Power & Energy Concludes 45 Years of Service to the Group

WHAT WAS YOUR FIRST JOB AT MURRAY & ROBERTS?
It was at Pelindaba, the Uranium Enrichment Plant project, back in 1971. I was then employed by Roberts Construction, Projects Division.


WHAT IS ONE OF YOUR FONDEST MEMORIES AT MURRAY & ROBERTS?
Throughout my 45 year career at Murray & Roberts, I have been a team member on numerous projects where each one has left me with some fond memories, but what has been the overriding memories for me are the professional relationships that were fostered with my work colleagues at Murray & Roberts – from Roberts Construction, Engineering Management Services, Murray & Roberts Engineering Services, Bombela TKC, Murray & Roberts Power & Energy.

Each project has a limited life-cycle, but the memories – some good and some sad that were shared with my colleagues will stay with me forever.

WHAT IS THE BEST PIECE OF ADVICE YOU'VE EVER RECEIVED?
A good piece of advice which has stood me in good stead throughout my career was given to me by Peter McMurray, my manager at the time, when we had just completed a successful project and were accepting the accolades. He advised me that "one must not rest on ones laurels" as there will be other projects with similar challenges and hardships which would require the same dedication, teamwork and drive for success.