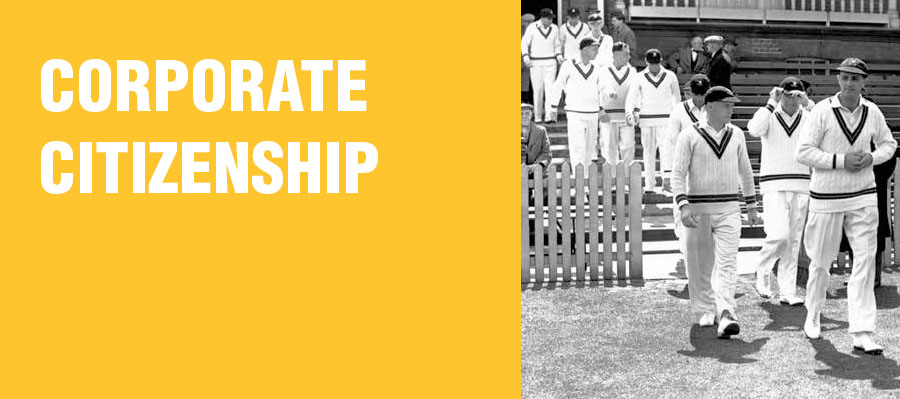 GOLF DAY SCORES A HOLE-IN-ONE FOR THE MURRAY & ROBERTS CHILD WELFARE FUND

The annual Murray & Roberts Child Welfare Golf Day was hosted at the magnificent Glendower Golf Course during May.

This annual event is the Child Welfare committee's main fundraising activity and along with employee payroll donations, makes an enormous difference to vulnerable and orphaned children in South Africa.

With a sold-out field and a beautiful sunny Johannesburg sky, the shot-gun start kicked off a day that saw 132 golfers make their way across 18 of the best holes in South Africa. Glendower offers a challenging course and is said to be a test for even the best golfers. Set in gorgeous surroundings, the kikuyu fairway has 64 bunkers and water hazards on most holes, so accuracy is key.

Cobus Bester, Murray & Roberts Group Financial Director says, "The Child Welfare Golf Day is always a highlight and as usual it was a well organised event on one of the top courses in the country and we are certainly looking forward to playing at Glendower again next year." Cobus is a regular supporter of the golf day and his four ball often places in the top ten at the event.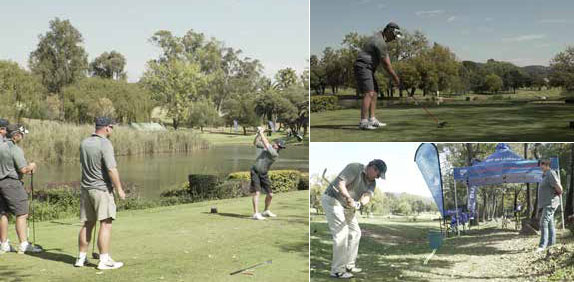 "What makes the day truly special is not only that you are playing on a championship course, but that you are making a difference to children in need," concludes Cobus.

Of course, the day would not be a success without the players and sponsors. Says Ed Jardim, Chairman of the Murray & Roberts Child Welfare Committee, "Every year we are humbled by the generosity of our players and sponsors. The golf day is our flagship fundraising event and we are set to raise in excess of R100 000 from the 2016
golf day, which will go a long way in helping us, help so many others."

One of the fund's beneficiaries is the New Jerusalem Children's Home (NJCH). The fund donated R30 000 which helped to relaunch the home's academic after-care programme. The programme aims to improve academic results and pass rates among the children of the home.

"We are happy to say that the children have benefited positively through the extra academic support made possible by the funding received from the Murray & Roberts Child Welfare Fund," says Patrick Emorhokpor, Public Relations Manager at NJCH. "The benefits of this funding are not limited to academics alone, but also served as a platform to launch other initiatives such as a structured after-care sports programme," concludes Emorhokpor.


CREATING PATHWAYS FOR THE FUTURE. MURRAY & ROBERTS WOMEN'S FORUM LAUNCHES THE SMARTGIRLS
PROJECT IN PARTNERSHIP WITH BOYS & GIRLS CLUB
Launched in September 2014, the Murray & Roberts Women's Forum seeks to support opportunities for the ongoing professional development of women within the Group. The Women's Forum for Professional Development has positioned itself as the vehicle through which Murray & Roberts promotes mentorship, identifies issues affecting women and advocates for programmes and policies that will advance professional development of women in the workplace. The Forum has also extended its mandate to include a focus on young girls and women in society, focusing specifically on career guidance, skills development and exposure to the world of work.
While core membership of the Forum is limited to representatives from each of the business platforms within the Group, participation of a broader constituency of women in the business is facilitated through a cascading model. Through the concept of "each one teach one" Forum members are tasked with disseminating critical information, skills transfer and mentorship aimed at promoting greater efficiency and professionalism among female employees. Against this backdrop and within the context of limited
opportunities for exposure to the workplace for young women from disadvantaged communities, the Women's Forum initiated the SmartGirls Project.
The SmartGirls Project kicked off in July 2015 as a partnership between Murray & Roberts and Boys & Girls Club located in Pimville, Soweto. The objective of this project was to support and empower young women at risk, through a series of information sessions, basic skills training and job shadowing opportunities. Forum members, supported by several business units, hosted 10 Smart Girls for two days per school holiday, for a period of one year. Through the programme these young women were exposed to vocational guidance, diverse professions within the Group, job shadowing and mentorship. Some of the programme highlights included:
• Brainwave psychometric testing and career guidance
• "A day in the life of…" presentations
• Job shadowing, e.g. facilities management, document control, group shared services, payroll and human resources
• Visits to the Gautrain Control Centre and the Menlyn Shopping Centre building project
• Skills sessions e.g. CV writing, communication and professional etiquette.


ABOUT BOYS & GIRLS CLUBS
Boys & Girls Clubs are facility based after-school programmes, for young people between the ages of 6 – 19, supervised by trained professional staff providing daily structured programmes and activities.
Clubs are a positive place for kids where members can explore their talents and abilities in a supportive environment with the potential to transform a young person's view on life creating a culture of opportunity and success.
Our mission is:
To inspire and enable young people, especially those who need us most, to reach their full potential as healthy, responsible, and productive citizens.
"Thank you Murray & Roberts and Boys & Girls Club South Africa for organising this for us. I learnt so much from you. You have taught me things that my mother has been unable to teach me. You taught me that the way to get started is to quit talking and begin doing. I realize that taking the first step is the beginning of my journey. We meet people for a purpose and meeting all of you has changed my life. Thank you for this opportunity, your support and your time."
– KHANYISILE KEKANA, 15 YEARS OLD
"Choosing a career as an individual is sometimes a challenge in life, especially at high school level, but because of your help, you boosted us with career prospects. The information that you gave us was more complex to what we learn at school and the session with Brainwave was awesome."
– NEO TLHOTLHOLE, 14 YEARS OLD
"After meeting the Women's Forum I believe that confident women can change the world and that changes begins with me."
– LINDIWE MABESA, 17 YEARS OLD