BUSINESS PLATFORM - OIL & GAS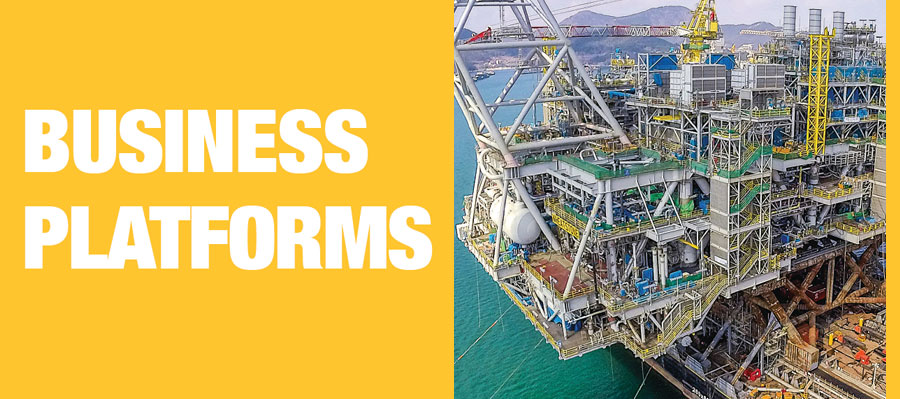 "This contract award sees this investment come to fruition, and reinforces Clough's capability to work across the asset life-cycle while building upon our established brownfields engineering credentials."
Peter Bennett, Clough's Chief Executive Officer

CLOUGH MURRAY & ROBERTS MARINE AWARDED LANDMARK PROJECT
Clough Murray & Roberts Marine (CMR Marine) was recently awarded a contract by Sunrise Energy to construct marine facilities and a pipeline for the Saldanha Bay LPG Import Terminal at Saldanha Bay.

The terminal at Saldanha Bay is a new facility designed to import liquid petroleum gas (LPG) for distribution throughout South Africa. The contract includes fabrication, installation and commissioning of a five kilometre, 12 inch diameter pipeline. The marine facilities include the construction of mooring facilities and a subsea manifold which allows vessels to tie up and offload LPG via a three kilometre subsea pipeline. The overland pipeline includes a shore crossing and a two kilometre pipeline to connect with the Sunrise onshore plant infrastructure.

This contract award marks an important first win for the CMR Marine business and is a continuation of Clough's international expansion strategy.
CLOUGH MURRAY & ROBERTS MARINE AWARDED LANDMARK PROJECT
Clough has been selected to work as part of an engineering panel to provide multi-disciplinary engineering services for Woodside. The contract covers the full spectrum of engineering services including concept and feasibility studies, front-end engineering and design, engineering assessment and review, detailed engineering and production support across all of Woodside's operated onshore and offshore producing assets.

Peter Bennett, Clough's Chief Executive Officer commented, "We are delighted to be selected as an engineering partner by our key client Woodside. Over the past two years, we have worked hard to lower our cost base and increase productivity by investing in our engineering and project management systems and talent development. This contract award sees this investment come to fruition, and reinforces Clough's capability to work across the asset life-cycle while building upon our established brownfields engineering credentials."

The Clough brownfields engineering team's objective is to deliver fitfor- purpose engineering solutions that reduce capital and operating expenditure costs while increasing safety, productivity and schedule certainty.

ABOUT THE SALDANHA BAY LPG PROJECT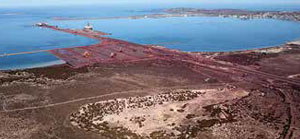 The Saldanha LPG Import and Storage Terminal Project is a greenfield project located at Saldanha Bay, 130 kilometres north of Cape Town. The development of Saldanha Bay is critical to meeting significant energy shortages in South Africa. The facility will feed the country's existing and planned gas-to-power projects. The terminal will import and store LPG which will be offloaded from tankers using a multi-bouy mooring system.