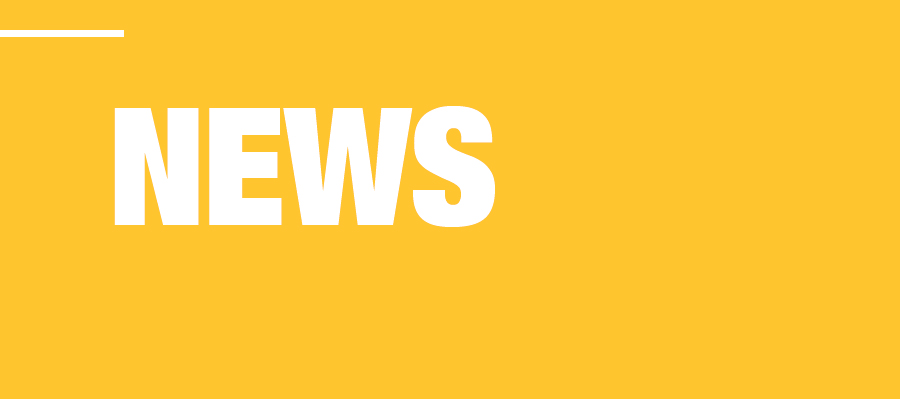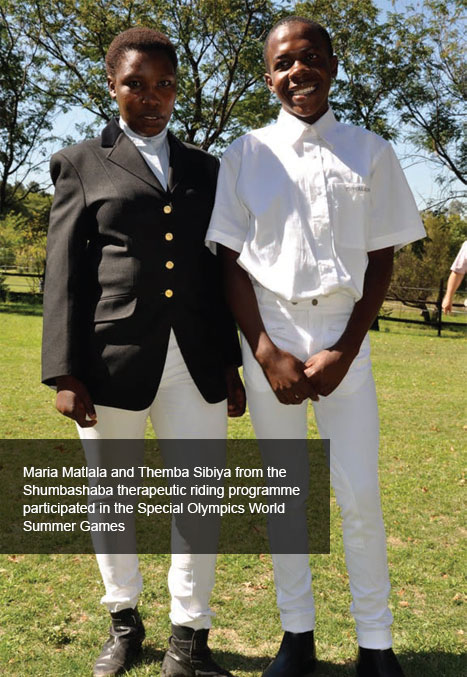 GROUP SAFETY ACHIEVEMENTS
Stop.Think.Act.24/7 is the Group's safety philosophy and guides our intentions every day. On our journey to Zero Harm, the Group recorded several lost time injury (LTI) free milestones.
Murray & Roberts Botswana – two years LTI free
Murray & Roberts Plant – two years LTI free
RUC Cementation Mining – two years LTI free
Genrec Engineering – one year LTI free
Safety achievements were also recorded on many of our projects.
Concor Opencast Mining, Vlakfontein, Mpumalanga – four years LTI free
Murray & Roberts Contractors Middle East, Al Mafraq Hospital, Abu Dhabi – two years LTI free
Clough, Ichythys LNG, Western Australia – one and a half years LTI free
Murray & Roberts Power & Energy, Kusile Power Station, Mpumalanga – seven million hours LTI free.
JACK CHEETHAM AND LETSEMA AWARDS –
ENABLING DREAMS
Themba Sibiya and Maria Matlala were both born with intellectual disabilities and into poverty. They joined the Shumbashaba therapeutic riding programme, based in Diepsloot and a previous winner of the Letsema Award, which provided Themba and Maria with not only horsemanship skills but also self-confi dence and a positive self-image.

Not in anybody's imagination did the opportunity to fl y half way around the world and participate in an international sporting event feature.

And yet that is exactly what they did. The opportunity to progress from riding as therapy to riding as sport was presented when Shumbashaba and Special Olympics South Africa hosted several Unifi ed Sports Days.

As a result of their participation, Themba and Maria were selected to join the team travelling to Los Angeles, USA to participate in the Special Olympics World Summer Games. They joined 7 000 Special Olympic athletes from 170 countries who competed in 21 Olympic-style sports.

The Chaeli Campaign, winners of the 2011 Letsema A ward, participated in the Wheelchair Dancing World Cup in the Netherlands during April 2015.

Mukhtar and Chantelle competed in the Combi Class 2 division and Damian and Chaeli competed in the Combi Class 1 division, divisions are determined by the wheelchair dancer's physical ability. 20 countries competed, with over 200 wheelchair couples competing across the various divisions.

Both couples won both the Ballroom and Latin American divisions, emerging as double World Champions. They are now invited to compete in the elite World Class division, against elite athletes from across the world.

For more information on the inspiring work our Jack Cheetham and Letsema Award benefi ciaries perform, visit www.jclawards.co.za.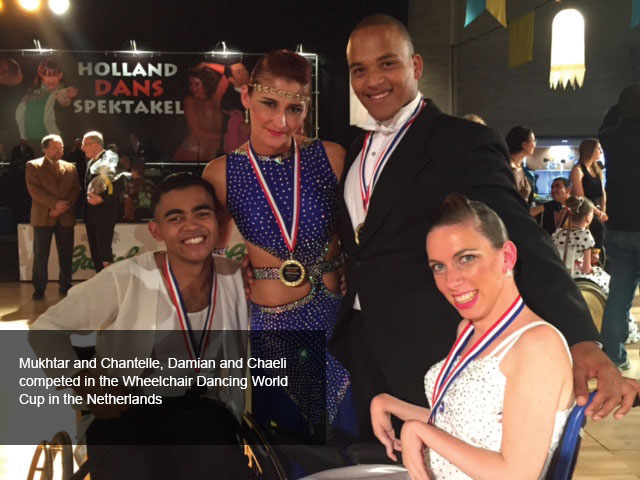 TRANSPORT AND FREIGHT LOGISTICS RESEARCHER WINS THE 2015 JD ROBERTS AWARD

The 2015 JD Roberts Award for Emerging Researchers was presented to Dr Jacomine Grobler at a ceremony hosted by Murray & Roberts in Bedfordview. The runner-up fi nalists were Julius Komba and Vhahangwele Masindi.

Dr Grobler leads the Transport and Freight Logistics Research Group at the Council for Scientifi c and Industrial Research (CSIR) and was nominated for her contribution to the development of mathematical models and optimisation algorithms for solving industrial engineering problems.

Dr Grobler's accomplishments include the development of a multi-objective algorithm for a complex real-world production scheduling problem. The algorithms she developed were shown to outperform existing state-of-the-art algorithms by up to 76%, resulting in a signifi cant decrease in manufacturing and algorithm development costs.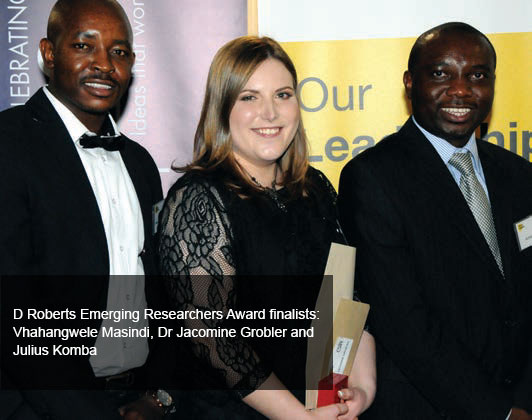 Julius Komba's research focuses on road design, advanced evaluation of road construction materials and monitoring the longterm performance of roads.

Vhahangwele Masindi has developed acid mine drainage treatment technology with a patent fi led in the United States, Canada and Argentina.

"The research presented was world-class and demonstrates the depth of research talent we have in South Africa," says Andrew Skudder, Sustainability Director at
Murray & Roberts and member of the adjudication panel.
The annual JD Roberts Award, a partnership between Murray & Roberts and the CSIR, recognises the signifi cant contribution made by researchers to improving global
competitiveness of South African industry.

Instituted by Murray & Roberts in 1980 in remembrance of one of the group's founding fathers, Dr JD 'Douglas' Roberts, the award recognises and encourages scientific research into technology that promotes environmentally-sustainable solutions to human living environment challenges.

The fi nalists' research presentations are adjudicated based on the relevance and potential improvement to people's quality of life; the innovation, uniqueness and distinction of the work; the potential uptake and practicality of the research in the relevant sector and the potential impact of the research.


ENGINEERED EXCELLENCE IN ACTION
Murray & Roberts was voted, by members of the Investment Analysts Society of South Africa, as a leader in corporate reporting in the Johannesburg Stock Exchange's Basic Industry sector for the 2014 fi nancial year. This is the second time Murray & Roberts has been voted as winner for its sector.

Now in its sixth year, the South Africa Graduate Employers Association Graduate Recruitment Awards celebrate the achievements of South Africa's leading graduate employers. The online survey had 2 169 respondents who were asked to name the one organisation whom they felt had the best graduate programme
in specifi c industry groups. Murray & Roberts were proud recipients of the 2015 Best Print Campaign Gold A ward for companies recruiting up to 15 graduates.

Mbali Mbuli, Commercial Manager at Murray & Roberts Construction was recognised at the fourth annual Standard Bank Rising Star Award for her contribution to the Construction and Engineering industry. The awards were established to recognise and reward young professional individuals. This year's programme saw a record
number of four hundred entries, which were narrowed down to fi ve potential winners in each of the 12 industry categories, though a rigorous three-phase judging process, involving over 40 judges from business and government.



CEO SLEEPOUT – IAN HENSTOCK, MURRAY & ROBERTS COMMERCIAL DIRECTOR, SHARES HIS EXPERIENCE


The CEO SleepOut is a global movement in which business leaders sleep under the stars on one of the coldest nights of the year to raise awareness and funds for the cause of homelessness. Millions of dollars have been raised worldwide, and this year the movement launched for the first time in South Africa. The 702 Sun International CEO SleepOut challenges business leaders to look beyond profi ts to use their influence to raise funds for South Africa's most vulnerable children, to give them opportunity, purpose and a place to call home.

The South African initiative raised almost R24 million. Ian Henstock, Murray & Roberts Commercial Director, represented the company and shared his experience of a night sleeping on the street.

"The night was one of extremes. Extreme warmth, friendliness and association with the reason for spending the night on the street, coupled with an extremely cold early morning at around 3.30am, when I woke up and did not know what to do with myself to escape the cold. A video was shown just before midnight, showing how homeless
people struggle to keep themselves warm, dry and fed during the cold winter months. Life is extreme for members of society who have nothing, there is little hope and no easy escape. Hard work at recycling waste and self-improvement programmes offered by corporates and agencies have had a positive impact, and those who are able to dig themselves out of their predicament are always deeply grateful for the opportunity they've received, but the numbers benefi ted remain small by comparison.

So for me, it was one night out. I could not escape the cold, lying on a cardboard layer on the hard street was fine, but the cold was real, present and inescapable. My heart goes out to those who face 90 freezing days in a year, and countless wet days. There is no escape, and like tidal waves, they come, one after the other, without end."