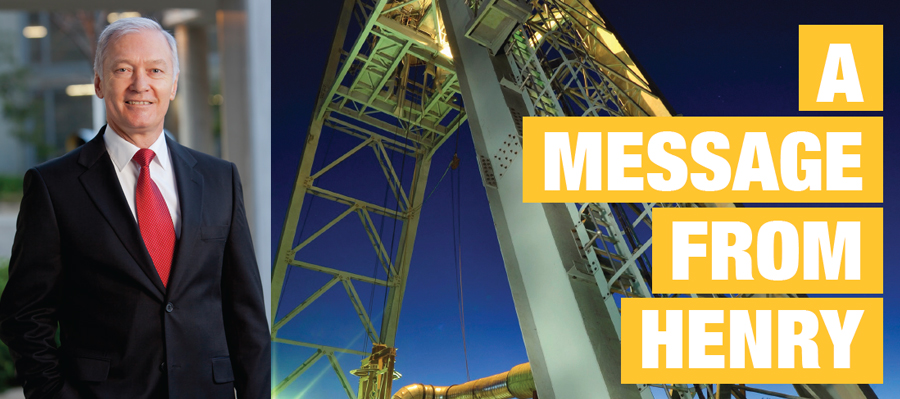 A MESSAGE FROM HENRY
Another fi nancial year has come and gone and we've already brushed past three months of the new financial year.

In the main feature of this issue we refl ect on our history and Purpose, simultaneously defining our 2020 Vision – where we aim to be a leading diversified project engineering, procurement and construction group in selected natural resources sectors and supporting infrastructure.

Looking back at how far we've come since our humble beginnings in Cape Town in 1902, we are today present on six continents and recognised as an international engineering and construction group.

We may operate in uncertain times, but when I look at the Group's New Strategic Future, I can't help but get excited about the possibility and opportunity.
The Murray & Roberts Board has approved a few strategic initiatives to be implemented over the next three years and I will share this in more detail with you at the appropriate time.

The capacity and capability of our employees is a cornerstone of Murray & Roberts' sustainability, so let me use this opportunity to thank each and every one of our employees for your sense of duty, commitment and contribution in 2015. Please enjoy the September issue of Robust and as always, remember to Stop.Think.Act.24/7 in all
that you do.
HENRY LAAS
GROUP CHIEF EXECUTIVE