BUSINESS PLATFORM - OIL & GAS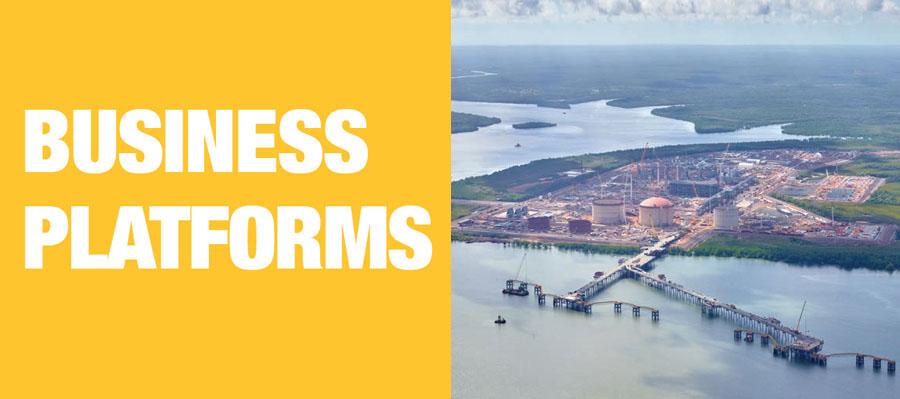 "I see the relationship with Murray & Roberts as very positive and there are many opportunities to leverage the skills of both organisations to develop something that is greater than the sum of its parts.."
Peter Bennett, Clough's Chief Executive Officer

LEADERSHIP SUCCESS: PETER BENNET, CEO OF CLOUGH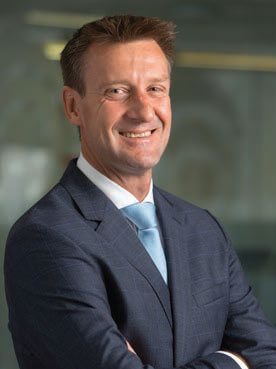 Robust Magazine chats to Peter Bennett, CEO of Clough. Peter has 26 years of international experience in the oil and gas, LNG and infrastructure contracting service sector and shares his secrets to leadership success and a happy work-life balance.
YOU SPENT 26 YEARS WITH CB&I IN A RANGE OF POSITIONS. WHY
DID YOU DECIDE TO TAKE THE POSITION OF CEO OF CLOUGH?
Clough is at the start of a key phase in its growth as it becomes a focused oil and gas company and expands globally.
My background at CB&I aligns strongly with this phase of growth and I believe my skills and experience will help guide
Clough through this journey.
WHAT MAKES YOU MOST EXCITED ABOUT CLOUGH'S FUTURE?

Clough is a great company with a long history, and there has been a lot of success. I would like to continue that success on an expanded scale. I see the relationship with Murray & Roberts as very positive and there are many opportunities to leverage the skills of both organisations to develop something that is greater than the sum of its parts.
WHAT CHALLENGES DO YOU BELIEVE YOU ARE FACING YOU IN THIS ROLE?

The global oil and gas market downturn is the greatest challenge we are facing at this time. Our work opportunities are much more limited than previously and there is increased competition for every opportunity. Having said that, opportunities are there, and we need to put our best foot forward to ensure we win our share.
HAVING MANAGED A NUMBER OF HIGH PERFORMING TEAMS, WHAT DO YOU THINK IS THE SECRET TO STRONG LEADERSHIP?

Good two-way communication is imperative - you must be able to listen as well as be heard, but probably the key factor in my view is ensuring a unified direction is communicated and everyone is aligned, working as a team, with the same vision, views and objectives.
WHAT HAS BEEN THE HIGHLIGHT OF YOUR CAREER SO FAR?

Successfully entering a new geography is always rewarding. Gaining market entry into Russia would have to be one of my highlights. It's a tough place to work and establishing key partners, setting up a company and successfully executing projects in that region was a definite highlight for me.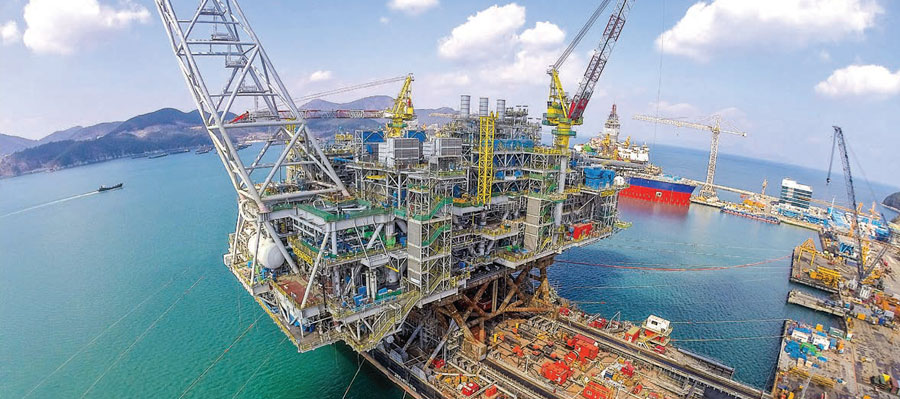 WHAT HAS BEEN YOUR BIGGEST CHALLENGE PROFESSIONALLY AND WHAT LESSONS HAVE YOU LEARNT FROM IT?

Effectively adapting to different cultures, both in different countries and within the different companies that CB&I acquired. I learnt early on that speaking louder definitely does not make you better understood! You need to be able to recognise cultural differences and adapt your style to that of your audience in order to have meaningful interactions, discussions and resolve issues effectively.
YOU HAVE WORKED ALL AROUND THE WORLD – WHAT HAS BEEN THE MOST INTERESTING PLACE YOU HAVE WORKED AND WHY?

That's a tough one – I've worked in so many great places. Russia was always interesting with its rich history and thousands of years of culture. Everyone has pre-conceived ideas about Russia. Perceptions around the iron curtain just being lifted and it being a grim, grey and dark place. The reality is very different. The people are wonderful and it has a tremendous culture.
WHAT DO YOU ENJOY DOING WHEN YOU ARE NOT AT WORK?

I have two young kids and I enjoy spending time with them. I also have my motorbikes, a Ducati and a custom built bike. These travelled with me to Europe and the Middle East, though I haven't taken the covers off them in Australia for a while.
WHAT STRATEGIES DO YOU HAVE TO FIND WORK LIFE BALANCE?

My strategy is simple – work at work and be at home when you are home. I devote my time off to my family. I leave the office in time to put my kids to bed and I try not to travel on weekends when I can.