Clough
Clough provides engineering, construction, commissioning and asset support services to the Hydrocarbons, Marine, Minerals, and Infrastructure markets in Australia, Asia, Africa, Papua New Guinea, UK, USA and Canada.
Clough provides services that span through the full asset lifecycle. The company engineers to constructs and constructs to commission, operates and maintains facilities, optimising safety, productivity and cost across every phase of a project.
Project Highlights:
Angel Topsides Floatover
Woodside's Pluto LNG Jetty
Varanus Island Repair Program
Chevron's Gorgon LNG project
ExxonMobil's PNG LNG upstream infrastructure and EPC4 gas conditioning plant projects
Apache's Devil Creek development project
Linkwater's Toowoomba pipeline
Newmont's Boddington gold mine
Iluka's Murray Basin mineral sands project.
+618 9281 9281
+618 9481 6699
www.clough.com.au
clough@clough.com.au
PLATFORM COMPANIES
MARKETING BROCHURE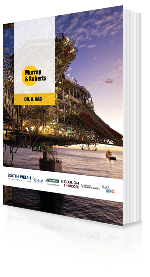 RELATED LINKS